The Event Has Sold Out!
Do you Want to Explode Your Network Marketing Business?
Join million dollar earners Ray and Jessica Higdon in their VERY First event in the UK!
Two-time best selling author Ray Higdon will be teaching you exactly how to locate, talk to and close more sales in your home business. Ray has earned over one million dollars in network marketing commissions and is going to show you how he has recruited hundreds of people over the last few years using very simple but powerful tactics.
This is a once in a lifetime event that will totally change your business forever!
Jessica Higdon, creator of 10k Social Media, will be teaching and training you on EXACTLY, step-by-step how to recruit people using social media. IF you want to turn your Facebook and other social media sites into money producing machines, learn the strategies in Jessica's session and take your business to the next level!
Join Ray & Jessica for one night only - August 19th at the Reubens Hotel at the Palace, 39 Buckingham Palace Road, London. The event starts at 7PM and will last until about 10PM.
You're going to come away with solid training on how to close more reps into your business…how to prospect so you get results…how to approach a "burnt out" warm market…how to prospect strangers…AND how to recruit through social media for free!
It's going to be an incredible night & we look forward to meeting you there!
100% Unconditional 30-Day Guarantee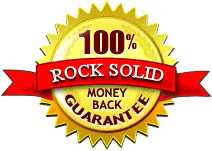 I guarantee you'll be so blown away at the value you'll receive that I'm offering you my unconditional 30-day money back guarantee.  Join me and watch the recording, and if you're not 100% satisfied, simply contact me and I'll refund your investment.  No questions asked!
The Event Has Sold Out!
Only $34 (£20)!

Or $51 (£30) for a Couple!