<<<<=====Share on Facebook Here and Google+ above

If you Like, RETWEET HERE============>>>>
And Comment Below!
Kicking off the No Excuses Summit – Greetings from Vegas!
I am honored and excited to be the kickoff speaker for the second year in a row at the No Excuses Summit in Las Vegas at the Cosmopolitan Hotel. It is going to be a blast and in this quick post I wanna share some of the things the others speakers and I will be sharing from stage (tonight at 5pm PST, 8pm EST).
My Presentation at the No Excuses Summit
I am really fired up for my presentation later today. I kick off the event at 5pm pst, 8pm est, and I am going to cover the 8 major segments of building your business and give you my top 3 tips in each area. The 8 core areas are:
Team Building
Copywriting
Speaking/ Presenting
Online Branding
Email Marketing
Blogging
Recruiting
And My Top 3 Tips to Get Rich
In the last month I have gone through some major, major transformation. From interviewing different leaders, reading some key books and hiring the right talent (mainly system implementers), I have come to realize just how miniscule my goals have been and how we are (chuckle) just getting started.
The Other Speakers of the No Excuses Summit
Here is what the other speakers from the No Excuses Summit will be covering:
Funnel Design for Conversion (Geoff Stephen)
Sales Psychology & NLP (Cesar Rodriguez)
Team Training (Pamela Herrmann)
Leadership or Promotion (Dan McCormick)
Copywriting & Influence Strategy (Brian Fanale & Norbert Orlewicz)
Webinar Presentations & Group Closing (Ann Sieg)
Posture, Recruiting and Follow-up (Todd Falcone)
Email Marketing (Tim Erway)
Automated Webinar Machine (Russell Brunson)
Creating Powerful Connections (Sonia Stringer)
Copywriting (Ads, Emails, Sales Letters, etc.) – (Andrew Cass)
iPhone Apps (Amish Shah)
Facebook Advertising (Michelle Pescosolido)
"Gamify" Your Business (Dean Kosage and Jonathan Budd)
Tim Sales and a panel host consisting of Mark Hoverson, Brian & Rhonda Swan, Michael Force, Ty Tribble, Diane Hochman, Greg Gomez III,  and Cheri Tree are also contributing.
Apologize if I missed anyone else speaking at the No Excuses Summit
Special For Tonight – My Breakout Room
If you are attending the No Excuses Summit, I encourage you to attend my breakout room. It will be Friday (one night only) at 9pm est in breakout room 6. In my breakout room I am going to cover the two HUGE mindset shifts that I believe will make me millions (and perhaps you too). I am also going to be giving a copy of my never before released traffic blueprint (it is exactly what has helped me get almost 2 million hits per month to my blog and over 30,000 unique visitors). There will also be a Q and A session at my breakout room and I will be giving away one really awesome bonus that I have never given away and quite frankly people pay me for everyday.
IF you can't stand the thought of not being able to watch this and you didn't get a ticket, I would highly suggest you snag a livestream ticket today for the measly $97 so you can catch all the action. If you do buy from my No Excuses Summit link, I will send you an audio recording of my breakout room. If you are attending No Excuses and do NOT attend my breakout room, you cannot receive the recording or the bonuses. Best wishes from Vegas and I am excited to see some of you in person and others through livestream!
In Vegas?
Whether you are attending the No Excuses Summit or not, if you are in Vegas be sure to leave a comment at the bottom and lets hang =)
If you enjoyed this post please comment and share if you want more content like this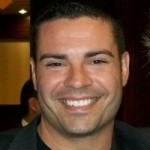 Ray Higdon
Skype: ray.higdon
Email: [email protected]
Work With Me – Numis Network
Image: Vlado / FreeDigitalPhotos.net
Image: FrameAngel / FreeDigitalPhotos.net
PS: If Your Upline Does Not Have a Step-By-Step Blueprint For Success, Check This Out (Unless You Already Have Too Many Leads) – Click Here For Instant Access


XXXXXXXXXX – Snag a Copy of My New Audio CD – XXXXXXXXXXXXX
If you Wanna Get Supercharged, Snag a copy of my brand new Audio CD that was just released called "Maintaining Your Power". This CD will have you strong like bull while prospecting and it also makes a great gift to your downline as well. You can now pick up a copy of this audio CD for only $14.95. You can buy by going here and be sure to ask about our bulk discount by emailing me at [email protected]
xxxxxxxxxxxxxxxxxxxxxxxxxxxxxxxx
If you enjoyed this blog on the no excuses summit retweet and comment please