<<<<====Share Over Here =)
What does the iPhone6 Have to do with Your Life Goals?
This weekend I had the chance to play with an iPhone6 and it had me reflect on life goals.
This may be an important post for you today if you are serious about your business and life goals.
Anyone Get the iPhone6 yet?
Comment below on your favorite new feature of the iPhone6, I saw in the camera settings that they have a slow motion feature, that sounds pretty cool. Comment below what your fave new feature is OR if you swear on Samsung/Android, let me know why you guys rock by commenting at the bottom of this post.
How Serious Am I about Life Goals?
Sunday night I was returning from a week long Alaskan cruise when one of my camera dudes and business partners Jonathan reached out to me to invite me to a marketing mastermind in Boise, Idaho that Wednesday. Without hesitation I said sure and had my flight booked. As it was such late notice, I had to stay a night in Seattle and it was seriously one of the worst layovers/flight combinations of all times but I did it because I knew it would help me get closer to unlocking the knowledge I desire to achieve my business and life goals.
When you are serious about life goals, you do things you do NOT want to do. You get uncomfortable. You make sacrifices. There are times over the past years where I have missed school events of my sons, which I don't like doing, but in the pursuit of being able to spend time with them on my terms, you sometimes have to make those touch choices.
Today's video is about that mindset. It's about identifying what your serious level truly is about reaching your dreams. It will also help you identify similar people on the same path and will help you identify and work with those that are at the same commitment level as you. And finally, I even give you a break if you determine that you just AREN'T that serious about your goals. It's OK, not everyone is cut out to do the heavy lifting of an entrepreneur.
Video: The iPhone6 and Your Goals
Was that helpful? Did you see some of what I am talking about inside you or inside your teammates? Like my fellow trainer Les Brown says, "You gotta be Hungry". Are you hungry? Feel free to tag and share this with any teammates that may need some help.
Like I mentioned in the video, tonight I am diving deep and teaching you the mindset of a millionaire. Be sure to register for this free training and you can also share this with teammates. You can register here
To Your Abundance!
Did This Help You? If so, I would greatly appreciate if you commented below and shared on Facebook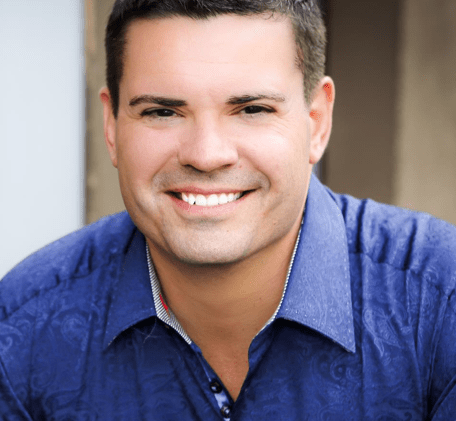 Ray Higdon's Sales and Marketing Blog
Skype: ray.higdon
Email: [email protected]
"I Teach You the Marketing, Mindset and Sales Strategies to Make More Money and Follow Your Passion!"
PS: Do you want to Finish 2014 strong? If you have not yet hit your goals this year, check out my three month mentoring program that is only open for enrollment for a limited time – Click Here to Find Out More
If you enjoyed this post on What does the iPhone6 Have to do with Your Life Goals?, retweet and comment please