If you Like, RETWEET HERE============>>>>
And Comment Below!
In Network Marketing, We Help Other Glimpse Their Greatness
In the network marketing arena, one of the biggest benefits is helping other people see their own greatness. When you look for and expect to find the greatness in others, versus what is wrong with them, guess what happens? You find greatness.
Greatness in Others
Last night I had the pleasure to spend time with my Denver numis team and we had a blast. I did a lunch meeting for them and then a night meeting that was totally packed! I had a lot of fun and I really felt the need to talk about the fact that each and every person has a great story inside them that has the potential to motivate and inspire others and that if there was ever hope of living a fulfilled life, you had to figure out ways to help other people. I am paraphrasing as I spoke for quite awhile on this topic.
Meet Jeremy…and his Mom
The following story is what fuels my desire to do this industry. This story from one of the members of the Denver numis team got me excited and made me realize how blessed I was to be in this industry. A teammate named Jeremy came up to me after the meeting and, with tears in his eyes, told me thank you. He said he had brought his parents, not to get them to join the business, but just to get their support in him doing the business. What actually happened shocked and made him extremely happy.
After the meeting he shared with me that his Mom looked over at him and said that she wanted to do the business. He said he had not seen that look of determination from her in over 15 years. She appeared energized and excited and Jeremy thought it was amazing and awesome.
Do you know we all have that? Do you know the person on the street that feels hopeless but still has blood pumping through their heart can change their life in an instant? We all have the power to change. Do you know what that spark actually is in a person? It is the look of future possibility. It is, at least for a moment, the seeing through the events of the past and glimpsing their possible greatness in the future. It is the letting go of all the disappointments and failures of the past and embracing, again, at least for a moment, that the future can be different. It can be. Help other find their greatness by believing in them and they may just surprise you.
If you enjoy this post, please quickly do me a favor and share with others and comment below.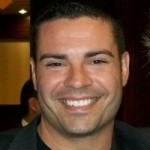 Ray Higdon
Follow Me On Twitter – Southwest Florida Twitter Dude
Check Out My FB Page – Ray Higdon Page (Free Internet Marketing Resources)
Wanna Work With Me? – Work With Ray Higdon
PS: You can get updates like this and others by entering your name and email in the top right box of my site.
PSS: If Your Upline Does Not Have a Step-By-Step Blueprint For Success, Check This Out (Unless You Already Have Too Many Leads) –

Click Here For Instant Access
NOTE: You Have to Check the Checkbox That Says You Are NOT a Spammer to
Make a Comment Below
Image: Felixco, Inc. / FreeDigitalPhotos.net
If you enjoyed this MLM Training blog on Hitting Numis Network Ambassador, share this with others and comment below!