<<<<======Share on Facebook Here
If you Like, RETWEET HERE============>>>>
And Comment Below!
If it's soooo good, why do you feel so crummy about your MLM?
You go to the conferences and events and they pump you up. You give the high fives and hugs and maybe even pump your fist in the air (if you are from Jersey) but then the music stops when you get back home to your home office. If network marketing is sooooo awesome and wonderful, why is it hard for you to pick up the phone and why after only a few rejections do you feel like calling it quits and diving into the mint chocolate chip ice cream? The reason, has nothing to do with some magical training outside of you, it has to do with how you choose to occupy the space between your ears. This blog will help.
Your Network Marketing Business Opportunity Can be Awesome, if you make it be
The attitude you carry will attract the types of people that are like that attitude. It is true you get what you are, not what you want. I have personally seen transformations in people that have gone from long term failure in network marketing to absolute superstar. It comes down to how they view themselves and how strong their self-esteem is. But how can you boost it if you feel run down?
Becoming Unlimited
More people need to work on their self-esteem than just simply their marketing tactics (they need to work on those too but even with awesome marketing, low self esteem will prevent the tactics from actually working).
Here are some self-esteem boosters that I think are perfect for the person trying to build their network marketing business opportunity.
1. Exercise – Boy is this true. I sometimes go through periods where I neglect this and it always costs me. When I exercise daily, I have more energy and feel better about myself. In an interview with Richard Branson, someone asked him "How do you become more productive?" Mr. Branson sat back and throught for a second. Then broke the silence with "Work Out". He was serious and elaborated: working out gave him at least four additional hours of productive time every day. If you wanna instantly start feeling better and more confident, work out.
2. Public Speaking – Take a course with Toastmasters or any other entity where you have to do some public speaking. Most people are afraid of this so overcoming this fear will greatly increase your worth, value and self esteem. I used to be absolutely terrified of speaking and then went on to become a featured speaker for MLSP's Live the Dream as well as the No Excuses Summit. My best sales presentation I was able to generate over $30,000 in 90 minutes at a small event in Phoenix. Even if it is as simple as inviting friends over to your house to show them your MLM company, this will help boost your self esteem.
3. Smile – When you are preparing to talk on the phone, keep a mirror in front of you and smile and or even do a power move before each call. A lot of people will carry over their frustration from a past call and blow their chance with a good prospect. Remember, each prospect you talk to does not know about the last prospect so do not project your frustration on them or risk being frustrated all the time.
My Guarantee
Every person you see as as a success at one point did not see themselves that way. At one point in my life I was so down and depressed I did not know how I was ever going to get out. I felt like I had totally lost my worth as a man and things were not looking good. Ten percent of the results in your life have to do with what life handed you and the other 90% of your results are from how you reacted to what life threw at you. You have the power to have success in this industry or any other and I hope to be there when you start having that awesome level of success and greatness!
If you enjoyed this post please comment and share if you want more content like this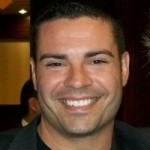 Ray Higdon
Skype: ray.higdon
Email: [email protected]
Image: Stuart Miles / FreeDigitalPhotos.net
PS: If Your Upline Does Not Have a Step-By-Step Blueprint For Success, Check This Out (Unless You Already Have Too Many Leads) –

Click Here For Instant Access
PSS: My company is pre-launching in the UK on September 1st, For More Info on Numis, Go here – Ray and Numis
If you enjoyed this on Self Esteem in MLM, retweet and comment