<<<<====Share Over Here =)
I was Scammed..Here's What I Did About It
I have never publicly shared this but due to a conversation yesterday, decided to share how I was scammed and what I did about it.
Conversation From Yesterday..
Yesterday I was talking with a good friend of mine and she was distraught over how some of her fellow marketing friends were misled in regards to what type of a training a certain guru was going to do for them. Her question was what to do when scammed. Well, here's what I did…
How I was Scammed
The year was 2005 and everyone was crushing it in real estate. My team and I were flipping houses like they were going out of style, moving between 10-12 houses a month and just having a blast. We would frequent real estate investor meetings and at one of these meetings I met a guy, let's just call him Barry (that is not his real name) and he did investment LLC's where he pooled money from investors for a specific investment purpose. Money was pouring in so I thought it made sense and I put some money with him.
After investing in several different projects, he rolled out a new project to buy a Remax brokerage down in the Dominican Republic. It sounded awesome so after a small bit of research and trusting my friend, I decided to invest some money. This put me at $75,000 total investments with him and I was excited to see what would happen. (By the way, some investors had over $400,000 in the different deals that Barry had going.) The investors and I went down to Las Terranas in the DR and hung out for a few days enjoying the scenery, riding 4 wheelers and partying down. We met with the Remax people and things looked like they were going to be awesome.
But things weren't…
Months later, my buddy Paul, one of the investors, had a buddy going to the D.R. and Paul suggested he swing by our office which we were being told by Barry was about to do some big deals and we were all about to be paid. Imagine our surprise when Paul's friend reported back that the office was boarded up. Well, after some research and some very heated exchanges between Barry and the investors, it turned out that we have been hoodwinked. I was scammed, they were scammed and the worst part was this news came at me AFTER my real estate business had been smushed, and I was in personal foreclosure and losing my rental properties too. Aw, memories…
What to Do When Scammed
Once I realized I was scammed, I had some choices to make. Here I was, dead broke, now without the investments that I had hoped might bail me out and I was in personal foreclosure, my back was against the wall. I could A) put energy into battling Barry and his scammy ways or B) I could choose to go out, forget about my money, and go make some. I chose B.
Last year when I met with a new CPA, he was shocked to find out how much money I made in 2010 to now even though I had been in foreclosure and lost 7 other properties to foreclosure. "How did you do that with all that crap going on?" he asked, I responded, because I knew the crap was gonna be there anyway, might as well make some money to give myself some options.
If you have been a victim of a scam, you also have a couple options. I am NOT saying not to confront the origin of the scam at all, but I am suggesting that sometimes we can spend so much time focused on retribution that we forget that we are performance machines that CAN produce more value and hence more income. It certainly sucks that I was scammed and everyday someone is scammed around the world but the bottom line is, YOU get to choose where you focus your time and energy. By the way, some of the investors have invested hundreds if not thousands of hours battling Barry, who ,did end up going to prison, but to this date, not one dime has been paid back to the investors. Sucks. I chose to focus my time on building a million dollar business instead and have since given up on the idea of me getting any of my money back.
Video on How I was Scammed and What I did
Don't hang onto the bad things that happen to you along the way, they just might cloud the great things you CAN do right now. I hope this personal message helps you in some way, share it around if you got value.
To Your Abundance!
Did This Blog Help You? If so, I would greatly appreciate if you commented below and shared on Facebook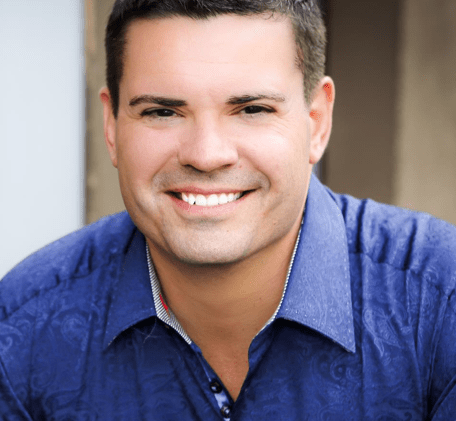 Ray Higdon
Skype: ray.higdon
Email: [email protected]
"I Show Network Marketers How to Recruit More Reps, Get More Leads and Become a Top Earner in Their Network Marketing Company."

Image(s): FreeDigitalPhotos.net
PS: Thursday, we are going to reveal how to get really cheap leads and a powerful way to communicate with those leads, one night only, register here

If you enjoyed this post about I was Scammed..Here's What I Did About It, retweet and comment please