<<<<======Share on Facebook Here
If you Like, RETWEET HERE============>>>>
And Comment Below!
How You Can Get Over Being Overwhelmed with Work
Ever feel overwhelmed in this digital world we have? Are you desperately trying to build your home based business but you are inundated with so many marketing emails, webinars, ebooks, softwares, secrets, or blogs that you just feel overwhelmed and not sure where to actually spend your time? This blog post will help. 🙂
What New Thing do I concentrate on today?!?
WordPress, landing pages, sales copy, leadership, split testing, creating videos, article spinning-submitting-writing, outsourcing, prospecting, recruiting, duplicating, taxes, write-offs, testimonials, ebooks, webinars, live events, audio books, google+, facebook, twitter, linked in, branding, syndication, backlinks, bookmarks, autoresponders, optins, paid leads, offline marketing,  and finally SEO, PPC, L.M.N.O.P.! Wow, how the hell are you NOT overwhelmed? For just $997 I will send you a chip that you implant in your ear that will download and keep current all the latest information on all of these topics! Just kidding, lol, but, would you buy it? Of course you would, so would I, but it's just not possible to learn and stay up to date with all those different marketing tactics, methods and strategies without losing your mind and being overwhelmed.
How to combat the digital age and be productive
Ex-CEO of Google, Eric Schmidt recently said that we are in a day and age where more content is produced every 48 hours that in the history of mankind up to about 2003. Wow. So, from the caveman drawings all the way up to Arnold being elected governor of California, we now surpass all that data combined every 48 hours, insane. So, how the heck can you combat it? It actually isn't that hard..
5 Steps to Get Over Being Overwhelmed
The most important thing that will keep you productive no matter what stimulus or snazzy email you receive each day is to have a rock solid daily routine. Too often people do their normal day and then try to cram in some arbitrary tasks they call a routine, it needs to be the other way around. Your day is going to happen anyway. If you don't check facebook for 2 hours while you complete your daily routine, your bank account will love you. Have your routine be the most important thing you do each day and the rest of your day fall around it. That way, if you get distracted from someone sending you well crafted emails or clever marketing, you can spend time with those things and not worry about it as you already completed your routine!
1. Do something to help your mindset every single day. I have a HUGE digital library and every single morning I wake up and do a 20-30 minute walk around my neighborhood listening to something from my library on leadership, mindset, etc.
2. Have a daily goal of how many people you are going to connect with. This means reaching out, not waiting for a lead to show up.
3. If you are an online MLM marketer, create at least one piece of content every single day.
4. Spend 20-60 minutes working on your marketing knowledge.
5. Read at least 3 of your favorite blog posts (mine being one of course!)
Now, this all depends on your schedule. Create it accordingly but let me ask you this. If you did this:
– Connected with 10 people
– Wrote an article or blog
– Listened to 30 mins of powerful mindset training
– Studied a specific marketing training for 30 mins
– Read three empowering blog posts for your niche
and THEN you went through your emails and perhaps got distracted, would that be OK? Of course it would. Make the rest of your life fit around your daily routine, not the other way around and you are well on your way to success in whatever industry as well as not being so bothered by being "overwhelmed".
Home Study Course – Vibrational Money Immersion
This week I am starting a 15 week home study course on Vibrational Money Immersion. Each week for 15 weeks you will get a new mp3 for your digital library along with a homework assignment that I personally will be overlooking that will get turned in via email. If this sort of accountability program and additional to your digital library interests you, shoot me a quick email at [email protected] and I will send you the details. Hope you enjoyed the video!
If you enjoyed this post please comment and share if you want more content like this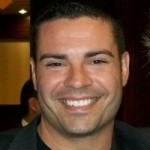 Ray Higdon
Skype: ray.higdon
Email: [email protected]
Work With Me – Numis Network
Image: Ambro / FreeDigitalPhotos.net
PS: If Your Upline Does Not Have a Step-By-Step Blueprint For Success, Check This Out (Unless You Already Have Too Many Leads) – Click Here For Instant Access
If you enjoyed this MLM blog on vibrational money immersion, retweet and comment please