Want to get your customers to become distributors?
Here I share the secrets to building a HUGE producing team.
How to Transition Network Marketing Customers into Distributors
First of all, I would be very happy with any customer.
I've had people say, "I just got a bunch of customers."
I'm like, "Well, congrats! You've got a lot of people paying for your product."
Love Your Customers
Show some appreciation.
The biggest mistake made around customers is them being made to feel like they're less than. Like they're disappointing you.
Do you want to lose a would-be lifelong customer? Just make it clear that you're disappointed that they're not a builder. They'll quit, guaranteed.
Gym Membership Example:
Does the gym that I pay, do they care if I'm Mr. Olympia? They care if my credit card's on file.
"Way to go, buddy. You did it. You paid. Way to go."
Let's say I'm going to the gym, and I do my eight minutes on the row machine, I go get my peanut butter chocolate smoothie thats 2800 calories. I only burned 42 calories at the gym, right?
And the gym owner says, "Bro, you're not getting ripped. You've been coming here a while. I'm not seeing any gains, bro."
"Well, I just kind of like my shake, and I just do the row machine a little bit. I'm not that serious, but I love your gym."
How many times do I have to be chastised before I stop my membership. How many times am I gonna be berated for being a customer of this gym before I say, "Enough with this. I'm out of here"?
Share Small Success Stories
You want to get more reps? Talk about small success stories.
Talk about how Lynn made $40 bucks. They'll lose their minds.
You think it's $10 Gs. You think it's a $100K earner, because that's your desires.
Not everyone has the same level of desires.
When I was in the corporate world, there were people that stayed in their position. They'd been there 20 years. Zero aspirations of climbing the ladder. They were happy there. Were they chastised daily? "You know, you really should try for that next position." No.
Not everyone wants to climb the ladder.
You talk about small success stories. So, if you had a customer group where you're just loving on customers, share small success stories.
You share in there, "Hey, congratulations to Bonnie. Made $25 bucks this week. Way to go, girl." They'll lose their minds, I'm telling you.
Don't get all excited and eager beaver, and talk to them about the $100K program. Talk to them about making an extra $20 bucks a week, $50 bucks a week, $400 bucks a month. Talk to them about that.
You just have to realize there's lots of people that do not have that desire. Just don't have it. If you point out their lack of that desire, and you point out that they're disappointing you, they quit. Love on them. Share small success stories.
Ask them the question, "Hey, it's helped you. Do you know anyone that it might help? Hey, do you know you get an extra $20 if you tell someone about it?" Small.
Don't paint the humongous picture until you get them hooked. If they start asking you different questions, you start sharing more with them.
Did you find that helpful?
Let me know what you think in the comments below. And, feel free to share this with your teammates.
More Resources For You:
How To Attract The Right People To Build Your Network Marketing Team
Why People Will Join You If You Are Brand New
29 Sources of Leads so you never run out of people to talk to again.
Did This Help You? If so, I would greatly appreciate it if you commented below and shared on Facebook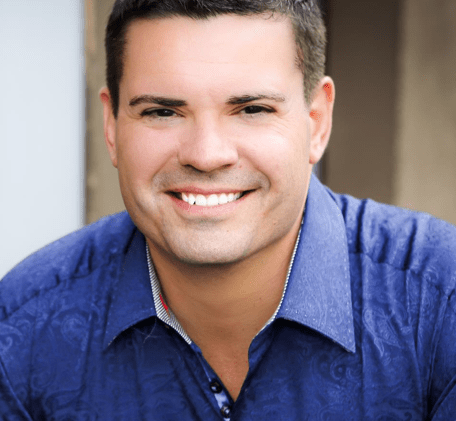 Ray Higdon's Network Marketing Blog
Email: [email protected]
Facebook – Facebook.com/rayhigdonpage
Considering Coaching? Check out my Work with Me tab and Survey where we Help People Everyday.
If you enjoyed this post about How to Transition Network Marketing Customers into Distributors, retweet and comment please