<<<<======Share on Facebook Here
If you Like, RETWEET HERE============>>>>
And Comment Below!
How to Run Profitable Online Webinars from the Comfort of Home
The best way to gain leverage and turn profits without leaving your home is to run online webinars. Webinars have added hoardes of people to my network marketing team, given me massive exposure to marketers all over the world and, of course, added a lot of money into my bank account. Here's your chance to pick my brain on how to do it.
What is a Webinar?
A webinar is like a conference call but it always shows on your computer screen. Typically a presenter has a keynote or powerpoint they display to the attendees so they get audio and video. The most attended webinar I have ever done had 980 people from around the world in attendance. Webinars are a powerful way to get your message across with very, very little overhead.
How You Can Use Webinars
I have used webinars to build my network marketing team and also to sell training products. Running webinars for your MLM team is powerful as they can just invite people to watch you present. I don't think it is a coincidence that I have ran more opportunity webinars than anyone else in my company and I am also the number one earner.
You can also use webinars to sell products. My very best webinar we sold 218 units of my sponsoring course. That's over $32,000 in less than 2 hours..WITHOUT LEAVING MY HOUSE AND WHILE WEARING SHORTS!
 Training: Step-by-Step Webinar Profits
On February 16th I will be running a training course on how to run profitable webinars. This course is NOT going to assume you know how to run webinars, in fact, it is going to walk you, step by step from where you are right now to having the ability to plug in and run highly profitable webinars.
Some of the reasons you might consider learning this:
– No public speaking required
– Extremely low overhead
– You can earn even more profits by doing them at different times for the different time zones
– You can record them and use them as giveaways or content
– You will get asked to speak on others webinars
– You can help your team by running opportunity webinars and trainings
I am going to cover and train you on all of this and all for less than a night at the movies! This skill will stick with you the rest of your life and you can get it all for only $29. I spent $40 on breakfast yesterday but you get a lifelong skill that you can also teach others (and charge if you want) for less than $30. This is a limited seating webinar because I am going to do question and answer with all the people that are on live. If you cannot be on there live you will be supplied with a recording but I would suggest being live so you can clarify any questions you may have. It will happen on Thursday, February 16th at 9pm est. You can get your ticket to the big show by going here: Yes, I want to get better at webinars and attend this one night only event!
I have already started developing some of the closing tactics I will share on this webinar, these are tactics that most speakers would simply not share with the masses, let's get you informed on the tactics that the big dogs use and help you with YOUR business!
BONUS: In the webinar I am going to help you bloggers out there. I am specifically going to share 5 chunkable blog posts you can create based off the information presented in the webinar. This means I will put the training course on pause, and stop to share with you how you can share some of the newfound value you have just learned. Let the webinar profits begin! See you on the webinar!
If you enjoyed this post please comment and share if you want more content like this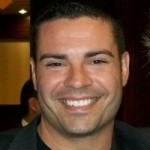 Ray Higdon
Skype: ray.higdon
Email: [email protected]
Work With Me – Numis Network
Image: scottchan / FreeDigitalPhotos.net
Image: Stuart Miles / FreeDigitalPhotos.net
PS: If Your Upline Does Not Have a Step-By-Step Blueprint For Success, Check This Out (Unless You Already Have Too Many Leads) – Click Here For Instant Access
If you enjoyed this blog on the right way MLM'ers should use Business cards, retweet and comment please