Are you struggling with marketing your product or service?
Here's my three step approach on how to market anything you want.
How To Market Anything
Control Prospecting
Instead of selling and getting money from the prospect, focus on giving. Giving education, giving value, giving things that people get benefit from. That will lead you to get to the sales.
So the the first way I would market anything is my controlling my prospecting and giving them value.
If I had no following and nothing set up, reaching out to people is the only option I would have, so I'm going to calculate in my mind what some of the benefits of my deal are and then I would go and talk to people.
If you aren't generating any money, any results, then it makes it harder to stick around. It makes it tougher. So, you need to go out there and control the prospecting, talk to everyone about your deal and give, give, give them value.
Start reaching out to people. That you can control.
Audience Struggles
Then, I would determine what problems the audience I'm trying to attract struggles with.
Now, that is unique to marketing, it doesn't really apply to prospecting. Because when "controlling your prospecting" or spreading the word, you want to talk to anyone you can, not just those who fit your ideal demographic.
But – after controlling your prospects, you can then start to notice things they struggle with in their day-to-day in order to then create fitting content. That's marketing.
So when prospecting, the goal is to see whether they're open to my product service opportunity. But, in my marketing, I can craft the type of person I'm wanting to attract.
Some questions I typically ask myself are – "Okay, who am I trying to attract to me? What is it that they're hoping to gain? What is it that they struggle with?" and go from there.
Content Content Content
After controlling the prospecting and determining your audiences struggles – you can now create content.
Focus on problems your audiences faces, but talk about these problems with suggested tips and solutions. Focus on the value of what you are selling.
Here's how we define value in this context:
Do they walk away with a benefit whether they buy or not?
Do they walk away having learned something whether they've purchased or not?
So every webinar that we do, every Facebook Live that we do, we want to actually equip them and give them some education that they can walk away with, whether they buy or not,
There's great content all around you. But, the problem is, most people think only like a consumer. So they're like, "Do I want that magazine or not? Okay, I do not."
But a market may say something like, "that's a good headline," when they see one because it solves a problem and attracts consumers.
–
So, I really believe this is something we need to hammer.  The process of generating a lead, determine their needs, and offering solutions through free content.
One last example is – a lot of people will do a Facebook Live and at the end they have their product for sale that no one bought. Well, if instead of ending it with trying to sell the product, you should lead with prospects reaching out to you, so that you could have communicated with them in the meantime, they got to know you a little bit and started to trust you, and then ultimately they would have bought.
So always remember – "Buy my thing." is what prevents a lot of people from having success.
Come learn proven strategies from the TOP Sales and Social Media Marketing Minds in the world that will guarantee you get RESULTS and Rank Advance!
Secure your deposit NOW to gain access to our private attendee only group, where we're hosting WEEKLY exclusive training, behind the scenes sneak-peeks, and weekly prize and ticket upgrade giveaways from now up until the event kicks off in October!
Ticket PRICE INCREASES FRIDAY!
Get Your Ticket Here – RankMakersLive.com
---
More Resources For You:
How To Attract The Right People To Build Your Network Marketing Team
Why People Will Join You If You Are Brand New
29 Sources of Leads so you never run out of people to talk to again.
Did This Help You? If so, I would greatly appreciate it if you commented below and shared on Facebook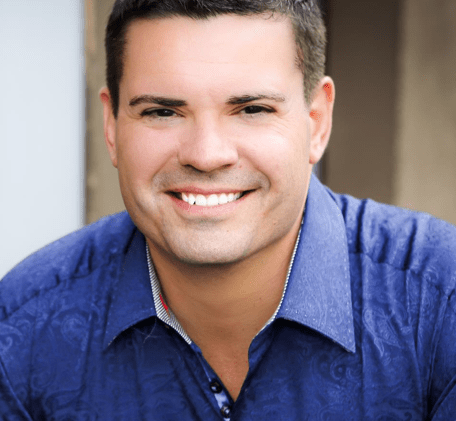 Ray Higdon's Network Marketing Blog
Email: [email protected]
Facebook – Facebook.com/rayhigdonpage
Considering Coaching? Check out my Work with Me tab and Survey where we Help People Everyday.
If you enjoyed this post about How To Market Anything, retweet and comment please