There are so many variables that play a role in updating a strategy, but here are some of the first things you should look at…
How To Know When To Update Your Strategy
If you've been going for awhile but not seeing the results you want, it might be time to update your strategy.
So, how soon is too soon? And when do you determine when it needs to be tweaked?
Get Some Decent Numbers On It
If we get a thousand clicks on an ad. That people they see the ad, they click the ad, they go to the page and we get a thousand clicks. To me that's a decent number to see is it working, not working, does it need updating.
If we're talking about prospecting:
Is that 1000 people to click and watch your video?
Maybe it's you sending 1000 messages.
You send 1000 messages and you're not getting any kind of a result, that might be a good time to take a look at it.
Okay. But what are the other parts?
Conversion
So let's say we're getting 1000 clicks and then we look at, okay, what's the conversion percentage on the page?
Okay, how many people watched the video? What's my conversion percentage over here?
And so maybe 1000 clicks and 2% purchase, well then the page needs revamped. It may not be the ad. We may play with the page.
Conversion percentage:
How many people am I getting to watch the video? I would want to know that percentage. How many people did you actually get to watch the video and what is your conversion rate?
Small Changes
When making tweaks, you will want to make small changes.
So little tweaks, little tweaks. But the first rule there is decent numbers and this is the rule that most people don't abide by. I know you do,
Decent numbers, make small changes, and keep going and repeat. And, so that would be my advice.
Are you struggling with awkward conversations?
Get The Proven Guide To Grow Your Network Marketing Business Mini Book
Inside, you'll find everything you need to get you started on the right path (rather than struggle through the "awkward" conversations, silly accidents, and spammy messages that so many network marketers fall victim to).
More Resources For You:
How To Attract The Right People To Build Your Network Marketing Team
Why People Will Join You If You Are Brand New
29 Sources of Leads so you never run out of people to talk to again.
Did This Help You? If so, I would greatly appreciate it if you commented below and shared on Facebook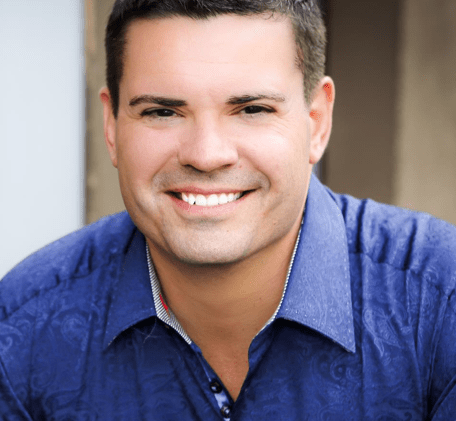 Ray Higdon's Network Marketing Blog
Email: [email protected]
Facebook – Facebook.com/rayhigdonpage
Considering Coaching? Check out my Work with Me tab and Survey where we Help People Everyday.