<<<<====Share Over Here =)

How to Improve Productivity
in 7 Steps
There are certain things that, if done, you will naturally do better in business. This post is my personal opinion and suggestions on how to improve productivity laid out in seven steps.
Boost Productivity and Your Emotions Will Improve
Most people go about this the opposite way, they think, If only I felt better I could boost my productivity, when, reality is, I don't know how to think or feel your way to feeling better enough to produce but you can just start producing which will ALWAYS make you feel better.
7 Steps on How to Improve Productivity
Just a note, these are ALL steps I have personally taken and fully acknowledge that I would not be where I am without.
1. Get your head right by learning your programming. Unless you have been trained, you ARE on auto-pilot. My programming used to be "I'll show you" and I lived my life proving myself to others until I was just worn out. I do not know of a way to do this other than by attending the Landmark Forum. I don't get a toaster or an affiliate commission for promoting them but they changed my life. This one course, more than anything else, helped me become the number one income earner in my company and more importantly STAY THERE. You can see my video I shot after I attended Landmark here.
2. Have a self-development growth plan. Yes, you should study marketing but learning marketing without laying the foundation for you to have success is a good way to stay frustrated. Like my friend Jerry Clark says, Your Income Will Always Be Capped By Your Level of Self-Development. You may have periods of your life where you make more money than you are ready for but don't worry, you will always return to the income that your self-growth plan has prepared you for. I see this all the time, things may be going well for someone and getting better and their level of self-development will force them to make a bad decision and lose that momentum. You wouldn't have to keep starting over if you didn't keep quitting.
3. Understand value and the difference between someone who "adds" to the marketplace and someone who judges the fairness of the market by their personal results and what they think they "should" have. Perhaps the most influential book of my life and one that teaches this in a pretty powerful way is the book Atlas Shrugged. Set aside your personal political dogma and just read it.
4. Once you figure out value and your personal programming, learn at least the concepts of marketing. I am blessed to have learned from Mark Hoverson, J Budd, Brian Fanale, Norbert and Todd, Falcone, Pam Herrmann, Noah St John, Daegan Smith, Bill and Michelle Pesco, Rob Fore, Jerry Clark, Ray and Ferny, Chris and Josephine Gross, Tim Erway, David Schwind, Diane Hochman, Ann Sieg, Mike Dillard, Eric Worre and a ton of others I am not thinking of right now. Watch what they do, how they do it and grasp the basic concepts. A good starter resource is Dan Kennedys Ultimate Sales Letter.
5. Stop being addicted to the outcome. This was a breakthrough for me and honestly I don't even recall where I first heard it. I used to get so upset when things didn't go my way, now, it just is. IF you are hinging your happiness on the actions or reactions of someone other than you, that is a recipe for disaster. Any training by Michael Beckwith will help you learn how to improve productivity by releasing your addiction. Love the hell out of your spouse or significant other even when they may not be acting or reacting the way you wish they were.
6. Exercise daily. Billionaire Richard Branson is quoted as saying working out is the most effective thing to do to boost productivity as it prevents sickness and gives you energy. I have been working out like a banshee lately as I am on a mission (more on that later). Start by exercising right where you are, I downloaded an app called "Round Timer" and it is for boxers but it allows you to configure rounds by length and amount of rest in between. Throughout the day, from my house, I will do 12-20 rounds of shadowboxing, situps, crunches, leg lifts, etc all from my house. I do also go to the gym but you can do this right where you are. Walk at lunch at your job, take the stairs, park farther away, start small like suggested in the compound effect by Darren Hardy.
7. Create a routine that you can stick to. This is a key on how to improve productivity. Trust me, I don't do supernatural things or perform miracles on a daily basis, I just do my routine every single day. Doing my best to add value to the marketplace, offering training to my target market and keeping my integrity as best I know how. You can google Ray Higdon Routine to get a few ideas on this if you are a network marketer. But basically make sure that part of your daily routine includes working to get eyeballs on your company presentation, if you want me to predict your performance, just tell me how many people last week you had watch your company presentation and I will be able to.
I hope this helps you.
If you enjoyed this post please comment and share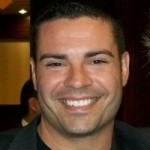 Ray Higdon
Skype: ray.higdon
Email: [email protected]
Work With Me – Numis Network
Image(s): FreeDigitalPhotos.net
PS: Are You Being Groomed for Leadership? We Personally Mentor Those In Our Personal Team for Success: Click Here to See if My Team is Right For YOU
If you enjoyed this post about How to Improve Productivity in 7 Steps, retweet and comment please