Want to grow a business but life has been tough?
Here's a training that is intense but may inspire you to transform your life.
How to Grow a Business When Life has been Tough
So, a few weeks ago, I shared this training in our private group, Rank Makers.
This training was very intense and got many people fired up.
Many of our rank makers wanted to share it with their teams. So, here it is.
If you have had a tough life and want to have success, this is for you.
Have an Unfortunate Event or Life Circumstance?
There are countless unfortunate events and circumstances that can happen in people's lives.
Things like:
Poverty
Abuse (drug abuse, child abuse, spouse abuse, verbal abuse, physical abuse, and sexual abuse)
Parental Divorce
Bullied In School
Four kids and Two Jobs
Non-supportive Friends or Family
Death of a Loved One
Homelessness
Getting Fired
Born with a Disability
Single Parent
Suicidal
Health Issues
If we had hours, we could literally spend hours coming up with unfortunate events or unfortunate circumstances.
If you have been though ANY unfortunate event or life circumstance, and want to change your life and build a business…This video below is for you.
In the video below, I share some things I've NEVER shared before. I shared this because I think it really will help you.
*CAUTION* I get VERY fired up in this video and it gets intense. But, if you want to change your life, watch this. 
I hope this is helpful. I hope that you show up, I really do. I'm rooting for you, man. I'm rooting for you. I want to see you succeed.
If you keep clinging to the stuff from the past, or even the obstacles of the present, then you aren't going to make it. You aren't going to inspire anybody.
You've got to use that stuff as the fuel. That's the wood you're throwing into the furnace that's going to inspire people all over the world.
The more struggles you've had, the more inspiring you are. I love you guys.
Again, this video was pulled from our Rank Makers Private Group. If you like this training, you may consider getting on the Rank Makers Waitlist.
Did you find that helpful?
Let me know what you think in the comments below. And, feel free to share this with your teammates.
More Resources For You:
How To Attract The Right People To Build Your Network Marketing Team
Why People Will Join You If You Are Brand New
29 Sources of Leads so you never run out of people to talk to again.
Did This Help You? If so, I would greatly appreciate it if you commented below and shared on Facebook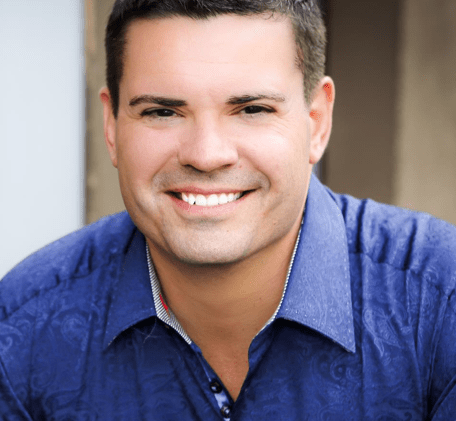 Ray Higdon's Network Marketing Blog
Email: [email protected]
Facebook – Facebook.com/rayhigdonpage
Considering Coaching? Check out my Work with Me tab and Survey where we Help People Everyday.
If you enjoyed this post about How to Grow a Business When Life has been Tough, retweet and comment please.