If you want you and your team to rank advance through the holidays in 2019, then you need to start now.
Here is exactly how to get you and your team Rank Advancing through the holidays.
How To Get You & Your Team Rank Advancing Through The Holidays
No one realizes this until it's too late, but September and October are key months. Because they dictate what you and your team will do in November and December.
Now, if you've ever been to a company event in like January, have you ever noticed that there are certain teams that just seem to kill it onstage at those events, and then other teams you don't hear anything about?
Well, let me tell you – September and October of the previous year is when all of those stages are made. All of them.  If you have an event January 15th or January 20th, they didn't start doing the work January 1, believe me, because there's not enough time. There's not enough time to reach a significant status.
And so, the work that is received January or February at your company event is done September, October, November, December.
I'm telling you right now that the number one thing that you can do for you and your team to rank your best during the holidays is self-serving.
Let Us Reinvigorate Your Team
Get you and your people to our event. I'm telling you.
The beginning of October is so key. The people that you don't get to, either a company event, or our event in October, the likelihood of them working during the holidays is so slim.
You get them to that event, let us reinvigorate them. Let us pump some stuff into them, and for the first time ever I'm actually going to share with you some of what's going to go down at the event because there's some surprises there.
RankMakersLIVE runs October 3rd through 5th. (Anybody can attend, you don't have to be a Rank Maker.)
We're going to give you a game plan on what exactly to do throughout the entire holidays.
And so you and your team need to be at the event. Tell them about the event. It is still so affordable. It's crazy. Three entire days. Rankmakerslive.com. Tell your team about it. If you can't make it tell your team. If you can make it tell your team. Hang out with them, spend some time with them, build some more relationships.
In the video below I share the break down what is actually going to be covered, and what are you going to be trained on.
Come learn proven strategies from the TOP Sales and Social Media Marketing Minds in the world that will guarantee you get RESULTS and Rank Advance!
Secure your deposit NOW to gain access to our private attendee only group, where we're hosting WEEKLY exclusive training, behind the scenes sneak-peeks, and weekly prize and ticket upgrade giveaways from now up until the event kicks off in October!
Get Your Ticket Here – RankMakersLive.com
Be sure to let us know what you think of this training in the comments below!
More Resources For You:
How To Attract The Right People To Build Your Network Marketing Team
Why People Will Join You If You Are Brand New
29 Sources of Leads so you never run out of people to talk to again.
Did This Help You? If so, I would greatly appreciate it if you commented below and shared on Facebook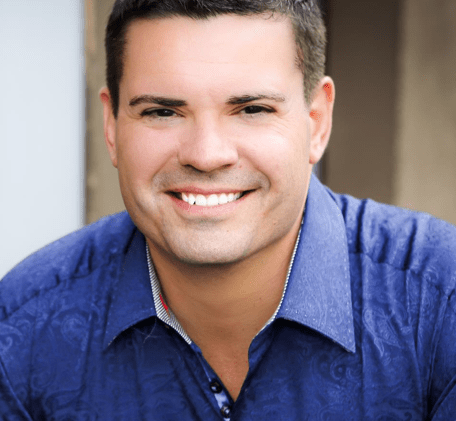 Ray Higdon's Network Marketing Blog
Email: [email protected]
Facebook – Facebook.com/rayhigdonpage
Considering Coaching? Check out my Work with Me tab and Survey where we Help People Everyday.