How to Get Whatever You Want
(Relationships, Business or Money)
After struggling for a long time with personal relationships and finances, I can say that things are going really well right now. I believe one of the reasons is because I focus on what I want and structure things a certain way in my mind. Most people do not take the time to even consider what they actually want as they are too consumed with all the things they don't like or don't want.
How to get whatever you want in business
If you want to know exactly How to Get Whatever You Want…Write down exactly what you want your business to look like. My perfect business is one that generates massive passive income to me every single month like clockwork and continuously grows. I get to work with people I want to work with and I get to help people from all walks of life and circumstances transform into leaders. I get the privilege to speak in front of large groups of people sharing my message of hope and daily I hear someone tell me how much of a difference I have made on their life. That is my perfect business in a nutshell.
How to get whatever you want in your downline
My downline are hungry to help people all over the globe and have a "do what it takes" attitude. They talk to people every day and they support the people they have brought into the business. They do not complain even though they could find something to complain about if they wanted to. They come to me with marketing and leadership guidance to maximize their ability to transform lives all over the world. They make great money which allows them to give to their favorite charities, take their family on lavish vacations and we all get to hang out at the company events and vacation incentives.
How to get what you want in your personal relationship
The best way to learn How to Get Whatever You Want in your personal relationship is to know what you want. Too often we focus on all the things we don't want so IF you are in a relationship, focus on the things you like and are grateful for and if you are not, focus on what you would LOVE to have in a relationship. It may help to look back at all your past relationships and pick out the things that you didn't like and write down and focus on the opposite.
If this was helpful, feel free to comment and share!
If you enjoyed this post please comment and share if you want more content like this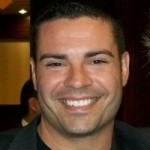 Ray Higdon
Skype: ray.higdon
Email: [email protected]
Image: Nutdanai Apikhomboonwaroot / FreeDigitalPhotos.net
PS: If Your Upline Does Not Have a Step-By-Step Blueprint For Success, Check This Out (Unless You Already Have Too Many Leads) – Click Here For Instant Access


If you enjoyed this How to Get Whatever You Want (Relationships, Business or Money), retweet and comment please