<<<<======Share on Facebook Here
If you Like, RETWEET HERE============>>>>
And Comment Below!
How to Get Them to Make a Decision
Do you struggle getting people to make a decision? Do you get people close to joining your MLM marketing system but they just don't seem to pull the trigger? What is the difference between what you are doing and those that sponsor a lot of people? Those that sponsor a lot of people into their MLM marketing system ask better questions and know how to use pain, this blog is going to teach you how you can use these powerful tactics just like the sponsor monsters use them.
If They Don't See a Reason to Buy Now, They Won't…
Here is what an amateur does when they feel they are losing the sale, they try to close harder and pepper their target with benefits and features and why their MLM marketing system is a no brainer to join. When someone is NOT convinced they should join, this only pushes them away further and puts up their walls of resistance. The harder you try to close, the more they will resist, leaving you frustrated, tired and upset that yet another slipped away from you. So what can you do differently?
Ask Better Questions and People Will Jump to Buy into your MLM Marketing system
There are going to be times where you talk to someone who is pleased with their company, line of work, or what they are doing, however, by using the power of questions, you can learn how to get them to make a decision.
Let me give you two powerful examples. Let's all take a journey back in time to where I was working in corporate America as a database administrator (not as cool as it sounds). If someone had approached me about starting a home business, depending on who they were, I may not have been open. Let's review how I could have been persuaded, which, will also teach you how to persuade others.
EXAMPLE 1
Prospector: Ray, you sound like you are pretty happy with your job, what are the three things you like most about your job?
Me: Well, I like the fact that it is a steady paycheck every week, the health insurance benefits and that there is a corporate ladder that can be climbed.
Prospector: That sounds great, just curious, what are three areas of your life that could possibly be better or may not be getting met by your job?
Me: I really wish I had more control over my schedule, I hate having to ask for permission to take time off or take my kids to the doctor. I also don't like the fact that I trade dollars for hours every day and month, I wish there was a way to do work once and get paid forever. I also don't like the fact that there are so many people in this economy being laid off or let go and that I have no control over this.
Prospector: Wow, that is powerful stuff, how serious are you about changing some of those things? If I could show you a way to build something from home, that could slowly get you those things you currently do not have like more time, residual income and more control over your life, would you be open to taking a look?
Example 2
Let's look at another example. When I joined my first mlm marketing system I was pretty pumped, however, this is how I would prospect me back then.
Prospector: That is great you are pumped about your company, what are the three things you love about your company?
Me: I like the idea of creating residual income, I think the product is cool and excited about the industry.
Prospector: What are three areas that could be better?
Me: Well, I wish my upline was more supportive of me and did more training, I wish there were more people in my upline that embraced and understood Internet marketing and I wish my compensation plan did not just pay me on one leg.
Do you see how that one question can help you close more people and get people to make a decision? Their answers tell you what they like and what they do not like and if you know that information you can formulate your stance to include the things they are missing without leaving out the things they already like.
NOTE: If you like this topic, stay tuned, I am going to be writing more on persuasion as I think it is one of the most needed skills. Tonight I am doing a training on how to sponsor more reps (this is for members of my team only)
If you enjoy this post, please quickly do me a favor and share with others and comment below.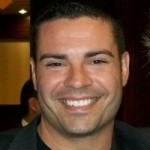 Ray Higdon
Follow Me On Twitter – Southwest Florida Twitter Dude
Check Out My FB Page – Ray Higdon Page (Free Internet Marketing Resources)
Wanna Work With Me? – Work With Ray Higdon
PS: You can get updates like this and others by entering your name and email in the top right box of my site.
PSS: If Your Upline Does Not Have a Step-By-Step Blueprint For Success, Check This Out (Unless You Already Have Too Many Leads) –

Click Here For Instant Access
NOTE: You Have to Check the Checkbox That Says You Are NOT a Spammer to
Make a Comment Below
Image: worradmu / FreeDigitalPhotos.net
Image: photostock / FreeDigitalPhotos.net
If you enjoyed this blog on mediatraffic and working all different forms of social media, share this with others and comment below!