<<<<====Share Over Here =)

How to Get More Traffic
Through Video Marketing Secrets
Wanna know a pretty simple way how to get more traffic to your website? These video marketing secrets will help you easily do just that.
Why Use Video Marketing?
People love short, concise videos. And, it is pretty easy to create videos that will help you get more traffic (you don't have to be a Hollywood star or have a fancy camera).
The other reason video marketing works well is you can place the video on a site that already gets a ton of traffic, IE Youtube, and leverage off what they have already built versus wait until YOUR site is getting more traffic.
Some Cool Video Marketing Secrets
1. You don't have to BE on camera to shoot a video. You can use screen capture software such as Camtasia or screenflow (MAC) and simply record the actions you perform on your screen. You can choose NOT to shave or comb your hair and just record your movements on the screen, EG tutorials, powerpoints, etc.
2. Do your keyword research. The most extensive tool is Market Samurai or you can do some basic stuff with google keyword tool for free. Do the research before you even name your video file and once done, name your video file the phrase you hope to get traffic for, upload it and then if you have a blog, embed that video in a related blog post with similar keywords.
3. Encourage comments and likes. If you are posting your videos on social media, be sure to encourage people to comment and like your video so youtube gives you more love. This is one of those video marketing secrets that seems like a no-brainer but people forget this all important part. If you are on my email list, you will notice that on almost every email I encourage conversation on my blog (so be sure to comment below!)
Step it Up! Advanced Video Marketing Tips
A few weeks ago I shared the stage with Mike Koenigs at the Be Legendary event for speakers. Mike has a killer set of advanced video marketing tips that I wanted to share with you, he calls it the 10x10x4 formula.
1. Write down the top 10 frequently asked questions about your MLM, product or service you are promoting.
2. Write down the top 10 questions prospects SHOULD be asking about your product or service. What separates you from the competition, etc.
3. Record 20 videos, 30-120 seconds each, short and to the point.
4. Record 4 mini-videos: A) Call to action that will go to the end of each of the 20 videos telling people where to go to learn more. B) Enter your name and email video (to be placed on a squeeze page) C) Thank you for signing up video for the landing page they land on when they enter their name and email D) Call to action to get your prospects to buy whatever it is you are selling. If this step seems tough to you, and you want to take the time to learn how to create capture pages, you might consider checking out what we use. You may already be part of a system that will let you create pages and if so, just use that.
Now, this article is for the person that wants to know how to get more traffic but the bottom line is IF you want to build your network marketing business, you HAVE to get more eyeballs on presentations and whether that is online or offline know there are MANY different ways to do it.
To Your Abundance!
If you enjoyed this post please comment and share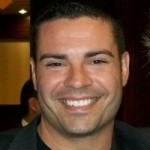 Ray Higdon
Skype: ray.higdon
Email: [email protected]
Work With Me – Numis Network
Image(s): FreeDigitalPhotos.net
PS: Clueless About How to Get Traffic on the Internet? Wanna Learn How? Watch This Free Webinar
If you enjoyed this post about How to Get More Traffic Through Video Marketing Secrets, retweet and comment please