<<<<======Share on Facebook Here
If you Like, RETWEET HERE============>>>>
And Comment Below!
How To Get MLM Prospects to Your Meeting; Interview with Tom Merkey
Tom Merkey is an MLM prospecting beast. Where most network marketers are slap silly excited to get one prospect to a meeting, Tom, in a meeting we held in Loveland, Colorado (not Denver) got 19 prospects to our meeting. In this blog post I interview this wild man and find out what hypnotic persuasion tactics he used to get that many people to this particular meeting.
How to Get MLM Prospects to a meeting
Let me be very clear. I don't care what SEO tools, wordpress plugins or magic twirling article spinners you use, your success in network marketing will be based on one thing, The number of people you expose to a company presentation. I talk to people all day long that are spending 50 hours at work attempting to become smarter at online mlm marketing that never get anyone to watch a company presentation or attend a meeting and they wonder why they are only making $30 a month in affiliate commissions and $0 a month with their MLM, you have to get more people to presentations or watching a company video! This is why I was so excited for you all to hear Tom's magic prospecting story.
Interview with Tom, MLM prospecting Juggernaut
Ray: You recently got 19 guests to an opportunity meeting, how the heck did you do it?
Tom: 1. I prepared a list of 150 people in my warm market ( folks I know within 50 miles) with phone numbers and email addresses.
2. I called 12 of them per day starting 14 days prior to "Ray Day" (our Event ;-)). Those that said they would attend, I called them the day before the event and said how I was looking forward to seeing them, and if their time allowed, we would go to a local restaurant afterwards for a libation and more networking.
3. I have a Meetup.com group ( CO Connecting the Greatness- Inspired Business Networking) of 114 people and I invited them to the event two times – the first time 14 days prior and then again the Saturday before the event.I also sent an email to everyone that replied to my invite and said it was ok to invite other people as well.
4. I created an Event on Facebook and invited folks that I know in the region. I also made my teammates admins for the event so they could invite others as well.
5. I spoke to folks that I knew would be interested at a few local H.S. basketball games (my son Tyson is an Awesome hoopster !) and invited them. I invited a few folks from work, and a few folks that we had dinner with a 3 weeks prior.
Ray: What did you say exactly?
Tom: It depended on who I was speaking to…
I asked some of them if they were open to seeing how I gave Rose (his wife) a Free Cruise to Mexico last month.
I asked some of them if they were open to making extra money on a side project that wouldn't take away from what they were currently doing.
I asked some of them if they were open to changing their paper dollars into gold and silver assets.
I asked some of them if they were open to making more money to do more fun things in their life.
I asked some of them if they knew anyone that made more than $20,000.00 per month from the comfort of their home. If they said No, I asked them if they would like to meet one.
I asked the coin collectors I knew if they wanted to bring some of their coins to the event and have a Nationally renowned expert take a look at them.
Ray: How many people said they would show and didn't?
Tom: 10 people – and 6 of those folks called me the hr. prior to Ray going on stage with various reasons for not being able to attend. I followed up with the 6 and have scheduled meetings with them in the next two weeks.
Ray: How many told you they wouldn't come?
Tom: At least 45….. I love getting "No's" !
Ray: What is your current occupation and why are you in network marketing?
Tom: I am a professional firefighter in Ft. Collins, Colorado.
I am a Network Marketer because this career offers me the opportunity to
Create the Freedoms I deserve….
Here are My "Top 10 Reason I Love Network Marketing"
1.The Freedom to spend more time with my family
2. The Freedom to create my legacy
3.The Freedom to learn, grow, and thrive in an Awesome environment.
4.The Freedom to create my own schedule
5. The Freedom to create residual income
6. The Freedom to create leveraged income
7. The opportunity to surround myself with successful, likeminded people.
8. The opportunity to learn from the top marketers in the world.
9. The opportunity to do something other than "trade time for dollars".
10.The Freedom to Live the Life of My Dreams!
Ray: Were you always this good at getting people to meetings or did you struggle once upon a time? If so, what did you do differently now?
Tom: This is the most people I have ever had at a live meeting. I invited more people to this event. I "Went for No's" – I knew if I got at least 40 No's , I would have 20 yes's, I followed up more consistently this time. I used more marketing resources than before.
I am learning more and getting better at introducing people to our business.
Ray: Any advice to those struggling to build their MLM business?
Tom: Look within yourself and determine what you want to do in your business.
Write it Down. Create a Plan of Action. Create good Daily Habits within your Plan. Learn, Grow, Thrive every day!
Tom: Man of Passion and Awesomeness
So there you have it, Tom spilled his guts on what EXACTLY he did so now you can know how to get MLM prospects to YOUR meetings. I am headed home today after being in Denver for two days, then Toronto and right now Sacramento. Had a blast with the different teams but ready to head home!
Biggest Online MLM Marketing Event of the Year!
Serious people invest in themselves. There has never been a more targeted place to talk with network marketing professionals and connect with some of the top earners in the industry. Whether you know you want to attend No Excuses 3 Summit or not, check out the webinar replay.
Go Here ===>> No Excuses Summit 3 – General Admission and VIP tickets still available
If you enjoyed this post please comment and share if you want more content like this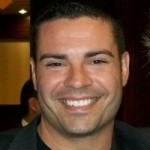 Ray Higdon
Skype: ray.higdon
Email: [email protected]
Work With Me – Numis Network
Image: Ambro / FreeDigitalPhotos.net
PS: If Your Upline Does Not Have a Step-By-Step Blueprint For Success, Check This Out (Unless You Already Have Too Many Leads) – Click Here For Instant Access
If you enjoyed this blog on MLM prospecting, retweet and comment please