<<<<=====Share on Facebook Here and Google+ above

If you Like, RETWEET HERE============>>>>
And Comment Below!
How to Get Leads Using a Blog
There is a formula that, if followed, will get you blog MLM leads. This post will share that formula and show you how to get leads using your blog, no matter what type of leads you want to attract.
Most People Don't Understand How to Get Leads
Last night I was doing a Q and A session for my Pro Blog Academy students and someone asked How to Financial Planners for Blog Leads? Now, the Pro Blog Course teaches you how to be a marketer (some of that I cover in my module in Futuristic Marketing) but let me share what I explained in the Q and A…
Decide whatever type of blog leads you want and let's call them "X". X could be financial planners, realtors, tow truck drivers, pizza delivery boys, baby boomers, whatever.
And let's all agree that X desires "Y". Y being their needs, wants, desires, problems solved. Let me give an example:
IF X = Father of 4 daughters, Y might be the ability to pay for their weddings, pay for their college tuition's, spend more time with them, and have the freedom to travel around the world with them. Just an example, there might be many other things but again, just some examples.
So, back to our formula. If you are clueless about "Y" because you don't really understand X, then, you need to immerse yourself in the world of X. How can you do this? Interview X's, attend events where X's will be, identify people you know that fit the category of X and ask them what problems they struggle with, what their needs and wants are, etc. Do this until you understand Y. Then, create blog content that gives them Y on a platter. In my above example (father of 4 daughters), a post that would get you blog leads might be, "How to Create additional income to cover the cost of your daughters wedding". See how specifically that might resonate with that target market?
Where did I learn How to Get Leads?
People ask me all the time where did I learn How to get leads using my blog? Well, truth is I invested in myself and continue to do so. If you want to be a master, you have to be willing to invest in yourself.
Would you like to spend a day with me and some other awesome marketers? What would it be like if you knew how to get leads and could generate them at will? Consider how your life might be different when you have blog leads knocking at your email door asking you to help them.
Our big bonus for those that buy Futuristic Marketing through our team link is a day with Me and some of the worlds best marketers. We are giving you a $2,000 ticket to our Marketing Mastermind Workshop in San Diego with me, Brian Fanale, Michelle Pescosolido, Rob Fore, and a few other surprise guest trainers. If you wanna know more on how to get leads, this is the workshop you want to attend and you get it for FREE when you invest in the amazing Futuristic Marketing Program. Now, whether you decide to invest in yourself or not, I hope you enjoyed this post and it helps you understand how to get leads and you apply it to your marketing. Please Comment below if this helped you at all.
If you enjoyed this post please comment and share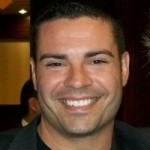 Ray Higdon
Skype: ray.higdon
Email: [email protected]
Work With Me – Numis Network
Image(s): FreeDigitalPhotos.net
PS: If Your Upline Does Not Have a Step-By-Step Blueprint For Success, Check This Out (Unless You Already Have Too Many Leads) – Click Here For Instant Access
If you enjoyed this blog on how to get leads using a blog, retweet and comment please