<<<<=====Share on Facebook Here and Google+ above

If you Like, RETWEET HERE============>>>>
And Comment Below!
How to Get Exposure in Your Industry
Ever wish you were up on that stage? Have you ever wondered why some people seem to get invited to speak on every webinar and major stage but you don't? This quick blog will share you how YOU can get exposure in your industry by being asked to speak at major events and on big webinars (secret, if you follow this, your income will go through the roof!)
Why Even Bother With Learning How to Get Exposure?
Anytime I speak on a major stage or webinar I get a ton of leads, traffic and people buying my training products. Once you believe in your value, then, you should attempt to get exposure everywhere in your niche so that more people can fall in love with you and the value you bring to the table. Think of exposure as leveraged time. You can do the same thing, spend the same amount of time in front of a small audience or you can leverage your time by learning to get exposure.
The Get Exposure Formula
I love teaching. It really is a passion of mine. The problem is I also love to travel and do the extravagant things in life too and traditional teaching does not pay a whole lot. I remember when I was working corporate America and decided to start going to college and I would sometimes teach the class because my professor dug my work, they told me if I worked hard and got my masters I could start at $30,000 a year as a teacher…I was already making $80,000 a year without a degree, but anyway, I digress..
The reality is you can make unlimited amounts of money teaching almost anything, save traditional teaching which is a crying shame. I teach people how to make money from home with their own business and it pays me very well, and it can also pay you well. As a teacher with "How-to" products for sale, you want to get in front of the largest audiences possible. By the way, if you want to watch me and some other amazing marketers on livestream from the Vegas Cosmopolitan, you can snatch a livestream ticket here.
Here are some traits and tips on How anyone can get exposure in any industry
1. Look to get the attention of the existing leaders. This is NOT accomplished by telling them your story of poverty but by taking cool actions, making them money or helping them in some way. Example: I wanted to speak on stage at MLSP events so I hit L4 to get their attention.
2. Be congruent in your marketing. If you want to get exposure from those outside of your network marketing company, you need to have your own brand where you offer value to those in the industry whether they are in your company or not.
3. Attend every major event and meet the leaders. Hang out with them, interview them but don't ask them for favors. Much better to always concentrate on WCYDFT – What can you do for them. How do you think I have been asked to JV products with MLSP and Magnetic Sponsoring and am asked to speak at most major events in our industry? It certainly wasn't from groveling it was from giving major value to the industry, treating people right and figuring out ways to benefit the other person.
4. Be relentless in your discipline. There is not typically one major action that will help you get exposure but a series of actions. I was very unhappy that I was not asked to speak from stage at my company's event and vowed to never let that happen again. So, I went out and did the right routine every day until I became the number one income earner and now get asked to speak at every event. (By the way, you can download this routine from the upper right hand corner of this blog, I also have a special offer to those that do this on the other side)
5. Don't be afraid to do stuff for free, if, its for the right people. Identify who the leaders are in the industry and don't be afraid to do something for them if it will build your relationship. Most leaders are inundated with emails and calls from people asking for favors, which, is cool that we have been placed in this position but when someone genuinely wants to help us out, that stands out. I have done many a thing for free for people and companies that afterward helped me get exposure.
It is NOT Selfish to Want to Get Exposure
Here is something I am willing to say, I bet that you have a great story. Maybe its a rag to riches story in the making. Maybe you came from an abused home or maybe you are a disabled veteran. Whatever the case, IF you have and develop a good story, the world needs to hear it. YOU may be the one to inspire someone that was never inspired before but, you won't inspire anyone unless the world hears your story. You owe it to the world to have success, success be with you.
If you enjoyed this post please comment and share if you want more content like this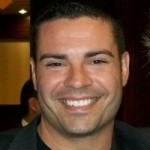 Ray Higdon
Skype: ray.higdon
Email: [email protected]
Work With Me – Numis Network
Image: Vlado / FreeDigitalPhotos.net
Image: FrameAngel / FreeDigitalPhotos.net
PS: If Your Upline Does Not Have a Step-By-Step Blueprint For Success, Check This Out (Unless You Already Have Too Many Leads) – Click Here For Instant Access


XXXXXXXXXX – Snag a Copy of My New Audio CD – XXXXXXXXXXXXX
If you Wanna Get Supercharged, Snag a copy of my brand new Audio CD that was just released called "Maintaining Your Power". This CD will have you strong like bull while prospecting and it also makes a great gift to your downline as well. You can now pick up a copy of this audio CD for only $14.95. You can buy by going here and be sure to ask about our bulk discount by emailing me at [email protected]
xxxxxxxxxxxxxxxxxxxxxxxxxxxxxxxx
If you enjoyed this blog on how to get exposure retweet and comment please