Getting people interested in your product or service is sometimes half the battle of closing the sale.
Today I'm sharing a training from our Rank Makers group, about what a curiosity post is and how it will get you results.
How to Form A Curiosity Post
Let's first talk about the fact that the opposite of curiosity is resistance. Resistance.
Resistance is when someone is constantly talking about what they have for sale. "Hey, get your yummy yum shakes here. Get your glittery skincare here."
So when people are constantly pitching, when people are constantly pitching their product, their service, their opportunity or whatever, it creates resistance and people don't want to go near it. It's like the opposite of attraction marketing.
So what actually raises curiosity? Like, what can we do there? So, let me give you some examples. But first, remember that a good curiosity post does not have a call to action.
I would not have a call to action on curiosity post. So, curiosity posts is to raise curiosity. So, let me give you an example of what I'm talking about.
Weight Loss Example
I would say something like, "I'm so proud of my girl Sally. She got on her program, has lost seven pounds. Way to go Sally." That is an effective curiosity post.
But how could you screw it up?
Here's how you could screw it up…
You could screw it up by saying, "So proud of my girl Sally. She started on our program a week ago and she's lost seven pounds. Way to go, Sally. If you would like to learn more about our proven weight loss system, please message me."
See I worked a call to action in there, which unfortunately negated their curiosity.
Skincare Example
"So proud of my girl, Amy. Amy started our skincare program a week ago and her husband said she looked amazing and he hasn't said that to her in years. Way to go, Amy." See?
You're talking about a benefit of what your product does, not what the product is, but what it did, what it does, and you're NOT doing a call to action.
That's what's powerful.
To get access to all of our Network Marketing trainings and tools, check out Rank Makers.
Do you want to recruit people you don't know?
If you're interested in more coaching on cold calling, check out our Cold Market Recruiting Blueprint!
In the Cold Market Recruiting Blueprint, I share:
What to Say to each type of Cold Market Prospect
How your Tone effects whether they'll say yes or no
My Follow-up System for both short term and long term follow-up
3 things you should always do to prevent you from saying too much
And so much more….
Get The Cold Market Recruiting Blueprint Now
More Resources For You:
How To Attract The Right People To Build Your Network Marketing Team
Why People Will Join You If You Are Brand New
29 Sources of Leads so you never run out of people to talk to again.
Did This Help You? If so, I would greatly appreciate it if you commented below and shared on Facebook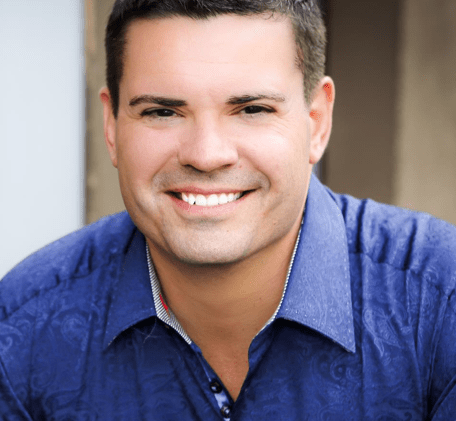 Ray Higdon's Network Marketing Blog
Email: [email protected]
Facebook – Facebook.com/rayhigdonpage
Considering Coaching? Check out my Work with Me tab and Survey where we Help People Everyday.