How do you find your target market when your company literally sells anything?
In this training I share exactly how to find your target market and become an expert in the right niche.
How To Find Your Target Market When Your Network Marketing Company Has More Than One Niche
You pick.
So, let's say that I have a network marketing company and they sell pacemakers. They sell riding lawn mowers, ceiling fans, Cheese Whiz, and fitness equipment. So just random craziness. No niche, no anything. Just like come one, come all. It's a flea market here. So let's say that's the case.
Well, if I'm doing marketing the worst thing I can do is:
"Hey guys! Have you ever wanted to get your Cheese Whiz, ceiling fan, toilet bowl cleaner, for a better price? Well here we got Ray's Emporium!" 
That would be the worst thing. Because people will be like, "Oh, this guy does anything and everything and that means he's a specialist of nothing."
What I would do instead is, I would say what is it that I WANT.
Who are the type of buyers that I want to attract to me?
Who are the type of people that I want to attract to me?
What kind of tribe do I want to build?
Maybe I chose, I'm gonna focus on fitness equipment.
And so I'm like, "Hey guys! Here I am working on the XJ9000, just burning these calories away and making that fat cry. And here's three tips for you to lose some weight."
I would focus in on one thing that I like to talk about, that I want to attract people to.
Then once I get them in as a customer, then I can tell them about Cheese Whiz, ceiling fans, Barbie dolls and all that other stuff.
What To Focus On
I had an insurance company reach out to me once and they said their marketing wasn't working.
They had life insurance, house insurance, shoe insurance, hair insurance. They had every kind of insurance on the planet. It was just bananas.
Their marketing wasn't working because if you are someone who is dabbling in everything, then you don't look like the specialist of anything. People wanna deal with people who hone in on one thing.
Now, my suggestion is take your most profitable, and the thing that you're most after, and focus in on that.
They decided to go with life insurance.
Now, once they're a customer, they can say "Hey by the way, we wanted to help you consolidate your bills and help you out here. Did you know that we actually have shoe insurance? We got hair insurance. We got wrist insurance"
[clickToTweet tweet="If you are someone who is dabbling in everything, then you don't look like the specialist of anything." quote="If you are someone who is dabbling in everything, then you don't look like the specialist of anything."]
And so, once they're a customer, now you can talk to them about other things.
Much smarter way than, "Let me try to find someone who's looking for all of these different insurances."
And so, instead of that, focus in on one thing.
Talk about one thing.
And this is why some people will mess up their marketing. One Facebook Live will be about the ultimate peanut butter banana chocolate smoothie and then the next one will be about making money online.
Those are two very different things. And so, you can transition. We've talked about that in the past, but that's not the deal. You should have something that you consistently speak about, some kind of topic to attract a certain type of person.
Let me know what you think in the comments below. And, feel free to share this with your teammates.
More Resources For You:
How To Attract The Right People To Build Your Network Marketing Team
Why People Will Join You If You Are Brand New
29 Sources of Leads so you never run out of people to talk to again.
Did This Help You? If so, I would greatly appreciate it if you commented below and shared on Facebook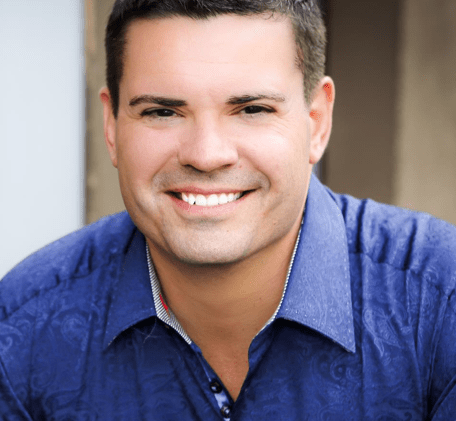 Ray Higdon's Network Marketing Blog
Email: [email protected]
Facebook – Facebook.com/rayhigdonpage
Considering Coaching? Check out my Work with Me tab and Survey where we Help People Everyday.
If you enjoyed this post about How To Find Your Target Market When Your Network Marketing Company Has More Than One Niche, retweet and comment please