<<<<====Share Over Here =)

How to Find the Best MLM Leads
To understand how to find the best MLM leads, you must first get in the mindset of someone searching for an opportunity. This post will help.
How to Get More Leads
This is a really simple answer. If you want to know how to get more leads, you simply need to put out more fishing poles. If you want to hit more homeruns, you simply have to swing the bat more. If you want to get more dates, well, I think you get it.
Too often people have one or fewer ways they are using to get leads whereas smart marketers have many different ways to draw in the best MLM leads. These strategies can be online or offline but the best strategies revolve not around just getting a message in front of the masses but instead getting the message in front of targeted people. For example, running an ad during the superbowl would certainly get a lot of eyeballs but it would miss the mark with return on investment because those viewing it are 1. Not in the right mindset to think about an opportunity and 2. Not necessarily looking for a home business.
To Get More Leads, Go Where the Fish are Biting
So the real question is where are people interested in a network marketing business and how do you get their permission to market to them.
Permission is a key phrase to understand. You get permission by offering them something of value that will help them solve their problems. Most network marketers simply attempt interruption marketing, you know, where they spam you and hope you will respond, whereas with permission, the MLM lead is DESIRING what you have to say and offer.
If you want to find business builders, go to where they hang out, either online or offline. Offline is easy, just go to meetup.com and search for your area and also check Facebook events to see if there are any self-improvement meetings. Us network marketers love to improve ourselves, don't we?
Online Ways to Get the Best MLM Leads
1. Facebook. You can target by interest. Did you know you can easily target all of your competition by just using interest in those other companies as criteria? So if you are a yummy shake, you can target an ad to all the other yummy shake companies. I would suggest NOT using the company name in your ad but you CAN offer ways to help that lead that will get them to check out your site.
2. Bing. Google adwords, since the google slap, is pretty tricky for home business marketers to navigate and stay within their wall of limitations whereas Bing is open to opportunities. Here is an even more acute way to get the best MLM leads. Instead of targeting by interest, you can target by what they actually want! For example, if you want to target someone asking "What is the best MLM to join", you can, and of course, pound your chest on how great yours is.
3. PPV. This is the sneaky snake of online advertising. This is where you can target by the URL that someone is on. If someone goes to purchase the Jenny Craig package to lose weight, whoops, up comes your ad! Yes, it really can do that, crazy stuff.
Course to Help You Get More Leads
If you are an experienced marketer, the above post will help you with some nuances of thinking like a prospect. If you are newer to marketing online, I would highly suggest you speed up your learning and get the course (that I also purchased) called the Traffic Playbook.
It shows you, step by step, screen by screen, thought by thought, how to become a lead getting machine by following their simple system. With a tiny baby budget you can easily be generating 100+ leads per day by just following what they teach in the course. My leads have gone through the roof since I started tweaking what I was doing thanks to them (their two videos on keyword research alone blew me away). The discount on this course goes away tomorrow so make sure you snag it before it is gone
If you already got the course, share below what your favorite tip you have gotten from the course so far or what is most exciting for you to learn in the course.
To Your Abundance!
Did This Blog Help You? If so, I would greatly appreciate if you commented below and shared on Facebook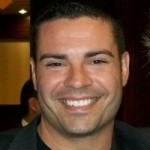 Ray Higdon
Skype: ray.higdon
Email: [email protected]
Work With Me – Numis Network
Image(s): FreeDigitalPhotos.net
PS: Traffic will get you leads, leads will get you sales and SALES will get you FREEDOM ==>> Easiest Way To Learn Traffic
If you enjoyed this post about Where to Find the Best MLM Leads, retweet and comment please