<<<<======Share on Facebook Here
If you Like, RETWEET HERE============>>>>
And Comment Below!
How to Evaluate and Choose the Best Home Based Business
This is a very important but often misunderstood topic. Most people choose what they think is the best home based business for all the wrong reasons. In this blog I will share what are the things to look for in a home business that, if lacked, you should never join.
Is it the MLM Product?
Well, if you have a really awesome product then it will sell itself right? Wrong. The cemetery is filled with MLM companies that have awesome products. There are hoards of people that have been in companies with great products that still failed to succeed.
Is it the Compensation Plan?
I do believe it matters just as much if not more than the MLM product but you cannot have an awesome compensation plan without a good mlm product. A good compensation plan will attract leaders, which, will drive a company's growth but it is not the most important factor.
Is it the Founders?
This is critical. There is no sense in wasting any time with a company that does not have ethical and strong in experience founders. You can have great everything and greedy or poor spending founders will wreck a great thing.
So, what the heck is it? What are the biggest factors when trying to pick the best home based business?
The reason so many people have failed is NOT because of a bad product or compensation plan but because they lacked support, leadership and training….and of course, leads. When I started with the company I am currently with, I vowed not to fail like I had in all the rest of the ones I had been in that did not support or train me.
I took it upon myself to learn all there is to know about traffic, lead generation, prospecting and closing. When you are looking at a home business to determine if it is a good fit, you have to look at the leaders and the training. Here are some sample questions you should be asking (that most don't)
1) Are there any coaching done for those that are brand new to the company?
The reason this is important is it is critical for you to get a check in your hands the first 90 days of being in business so you can have a high belief level and can share that story with others. The early days in a company are the most vital to get people started off right.
2) Are there reusable resources and tools?
When you get started you are unable to know everything about the company so you should NOT start with doing presentations yourself. You always want to have online and possibly even offline resources you can use to do the heavy lifting for  you.
3) Are there any leaders available for Three-way calls?
Closing is not always easy for the brand new person. Let a seasoned veteran help you out with this. If you have a leader that is too huge to spend time with you on the phone to help you build his or her business, find another leader.
4) Do they teach how to generate more leads?
Lack of leads has crushed many the would be success story.
5) How strict is the company on marketing using the Internet?
Believe it or not, even in this day and age, there are still some companies that do not allow their reps to mention the name of the company or product on the Internet (including Facebook). I cannot imagine being in a company that restricted me talking about what I was up to online and in social media.
I hope this helps you in your pursuit of the best home based business! Everyone deserves to have a company they love like family!
If you enjoyed this post please comment and share if you want more content like this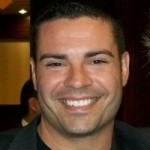 Ray Higdon
Image: Sujin Jetkasettakorn / FreeDigitalPhotos.net
PS: If Your Upline Does Not Have a Step-By-Step Blueprint For Success, Check This Out (Unless You Already Have Too Many Leads) –

Click Here For Instant Access
For More Info on Numis, Go here – Ray and Numis