<<<<======Share on Facebook Here
If you Like, RETWEET HERE============>>>>
And Comment Below!
How to Evaluate a Home Business
Lots of people are looking for alternative ways to make extra income right now but how do you choose the right home based business for you? This blog will help and will also share with you how I chose a home business.
Would You Tell Your Mom About It?
I think this is a good test, if you are looking for a long term home based business, which, should be the only type of business you desire, would you introduce your Mom to it? If the answer is no because you believe the marketing is too hypey or the product too shabby, you may sabotage yourself subconsciously from ever doing well with it, even if you do NOT plan on talking to friends and family about it. A lot of people are worried about being scammed but the reality is there are very few people that intentionally and knowingly scam people and are able to do well with something they know is a scam or a crappy end product.
4 Most Important Elements to Evaluate Business
1. Leadership – does the company have a strong foundation at the corporate level and do they have a strong foundation in the field? The leaders in both arenas are very important, especially to the newer networkers that have yet to have success.
2. Support – do you have a clear defined way to get support from corporate and the field? Is there online training to get you started that covers the basics and frequently asked questions?
3. Training – do they, at a corporate and field level, do consistent training? Is the training up to date, do they embrace using the Internet as a tool? See if you can find other reps talking about the training online, this can be crucial to the new networkers success.
4. Community – are there ways to locate other people in your area in the company? Do you have a way to connect with other reps with similar backgrounds? Sense of community is one of the best retainers in network marketing.
Now, take all four of these criteria and flip them around and ask yourself if people you brought into the business would be able to see these 4 areas as being provided for sufficiently. Perception of your new reps is critical to your long term success as well. Have a gameplan on how you will handle your new reps and get them started off right.
Video: More details on how to pick a home business and How I picked mine
If you enjoyed this post please comment and share if you want more content like this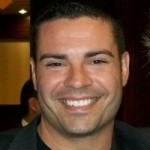 Ray Higdon
Skype: ray.higdon
Email: [email protected]
Image: photostock / FreeDigitalPhotos.net
PS: If Your Upline Does Not Have a Step-By-Step Blueprint For Success, Check This Out (Unless You Already Have Too Many Leads) – Click Here For Instant Access
If you enjoyed this MLM blog on picking the right home business, retweet and comment please