Even though it may not be everyone's favorite part business, learning how to cold call properly is so important for growth and revenue increase.
Today I'm sharing the best ways to cold call and how to successfully talk about your product or service.
How To Cold Call Successfully
This is tougher than cold messaging… but if you want to get massive results, this is for you.
At one point when I first started out in network marketing, I was making 450 calls a day, which is much harder than cold messaging because you're getting direct feedback. So you're going to be told in person, or on the phone, to F off versus getting that reply digitally. You're going to get hung up on it, but it will make you tougher at least.
We have a mastermind and we have over 60 Top Earners from different companies from all different countries. We have many of them, not all of them certainly, but we have many of them implementing our cold messaging strategies and entire organizations are getting massive results.
So, cold messaging works if you do it right. Period.
We've seen it work with thousands and thousands of people. But if you just don't want to do it…well, I didn't want to do it either.
But I did want results.
The Key To Cold Calling
The key when cold calling is fast qualification. And what's funny is people will instruct you to message people you don't know to build rapport rather than getting to the point, but that doesn't get you anywhere because it takes too long typically.
Would you ever cold call someone you don't know and just say, "Hey, is this Terry? Hey, tell me a little bit about your family." Right? They'd be like, "Uh, what?" No.
You lead with benefit. And, get to the point FAST.
Now, we do have a site TopEarnerMLMLeads.com where you can buy local leads.
You can bet they are better than just calling the phone book or randomly calling old genealogy list, that's just a nightmare.
But the key is fastest qualification.
So, when it comes to cold calling, just because you get an oxygen breather on the line, doesn't mean you spend forever with them.
You need to get to the point fast and quickly to qualify or disqualify them so you're not wasting their time or yours.
So, find out if they are looking for this kind of benefit and if they're not, that's fine.
Then you know to move on to the next person.
The Truth About Rapport
In the video below I explain the reason for not wasting time building rapport when cold calling.
Do you want to recruit people you don't know?
If you're interested in more coaching on cold calling, check out our Cold Market Recruiting Blueprint!
In the Cold Market Recruiting Blueprint, I share:
What to Say to each type of Cold Market Prospect
How your Tone effects whether they'll say yes or no
My Follow-up System for both short term and long term follow-up
3 things you should always do to prevent you from saying too much
And so much more….
Get The Cold Market Recruiting Blueprint Now
---
More Resources For You:
How To Attract The Right People To Build Your Network Marketing Team
Why People Will Join You If You Are Brand New
29 Sources of Leads so you never run out of people to talk to again.
Did This Help You? If so, I would greatly appreciate it if you commented below and shared on Facebook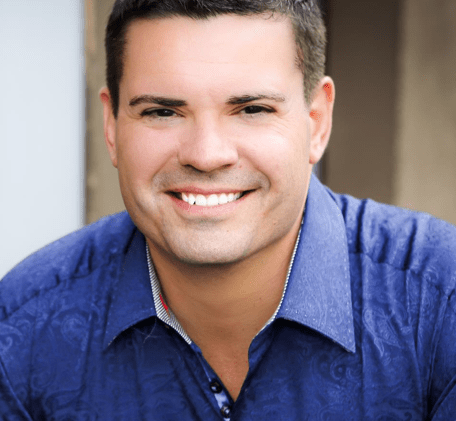 Ray Higdon's Network Marketing Blog
Email: [email protected]
Facebook – Facebook.com/rayhigdonpage
Considering Coaching? Check out my Work with Me tab and Survey where we Help People Everyday.
If you enjoyed this post about How To Cold Call Successfully, retweet and comment please