Are you trying to build you network marketing business and would like more confidence?
Here I share how to use you success in other areas of life to gain momentum in building your business.
How to Build Confidence in Network Marketing After Succeeding in Corporate
Have you had success in the corporate world or in a job and you know your stuff over there?
Most of the people have had some kind of track record, some kind of success in the corporate world.
It's NOT normal for someone to be serious about these goals over here and not serious about other goals in their life.
So, it makes a lot of sense that a lot of people have had success in other careers, other professions, corporate world questioning their network marketing.
One of the things that I used to be kind of scared and in the corporate world in that, I knew I need a job.
My life definitely changed when I started looking at my track record and saying, "You know what? I've been able to adapt. I've been able to adapt to this."
Building Confidence
There were three massive changes in my life that kind of helped me build my confidence.
When I was 19, I'd worked my way up to a store manager of a vitamin store. It was not six figures or anything like that. But I was making pretty good money, and I saw my future there as limited. I could only do so much there.
So, I took a huge pay cut, a 50% pay cut to go into computers and worked my way up there.
I ended up in a county government and worked up to a pretty good salary there.
That's where most people never leave, right? Most people, they get into a government job and fairly stable, you got to steal things to be fired, and I mean you really got to do some crazy stuff to be let go from a county job. And so very safe.
But I looked at that, and I didn't want safe, I wanted growth.
And, so the second move was going from a county secure job to working for an insurance company, which all county people were like, "Aren't you worried about being fired and stuff?" Which you don't worry about in county jobs.
And you know, what? I've always been able to adapt. I've been able to make things happen, and I think I can make it happen over there.
And so I go there, and I'm there one year.
Then the third change was leaving corporate world altogether and going into real estate with the whole thing of, "I'll figure it out, I'll adapt. I'll make this thing happen."
And the reason I bring these things up is if you've had success in ANYTHING before, you figured it out.
Teaching People How To Treat You
You may run into these kinds of scenarios where you're a mega producer and someone believes that they own you, right?
You need to understand that, you teach people how to treat you.
[mashtweet tweet="You teach people how to treat you." quote="You teach people how to treat you."]
The first time that they claim their ownership over you, it'll probably be a little surprising. You'll probably be a little taken back.
The second time. It's unacceptable. It's on your head. It's your fault.
That is the point that I would highly suggest you take control of your life and you say, "Hey, listen, I'm one of your top producers. I'm going to do this. And if you don't like that, then I understand and we will part ways."
I know that that's not comfy. I know that that's not fun, but that is when you can start to really step into your power, and step into who you really are.
The more of that that you curl into a ball and let them just pound on you. Then you're greatly decline how many people you're going to impact and how powerful you really are.
You got to learn that you teach people how to treat you.
You have figured out a lot of stuff in your life.
Whether you're a parent and didn't know what the hell you're doing, like all parents, right? "I read the book." You weren't prepared for that, right?
So, whether you're a parent, whether you've created different careers, whether you've gone into careers that you had no idea what the hell you were doing, you figured it out and you'll figure it out again.
If you embrace that and there are some people that get fired from a job and their life is cataclysmic because they just slink down and they shrink to the size of their firing and then there're other people that are reborn like a phoenix and they just sore and it becomes the greatest thing that ever happened to them.
You get to choose.
It's not the act, it's not the firing, it's not the termination. It's not the leaving of a job that is never the problem.
You get to choose how you react to that, how you respond to that.
Your Past Doesn't Define You
I meet people still to this day that went through similar experiences that I did here in the Florida real estate market where they got wiped out and they chose that that act was going to define their life and I didn't.
I still use it as a story, right? And share where I was to help inspire some people, but it didn't define me. But a lot of people let that define them.
Forty years from now they'll be like, "Once upon a time there was a hot market and I lost some money," big deal, big frickin deal. That I'm grateful for it because it pointed me to where I should be going versus where I would have stayed if it had continued, and I wasn't that excited about it, but I was making money and so I was doing okay.
But never would have gotten me to where I'm somewhere I'm actually passionate about what it is that I'm doing.
What is Your Value?
There's going to be times in your life where you are, there's a quote out there, Maureen Dowd says, "The minute you settle for less than you deserve, you're worth less than what you settled for."
So, for you to settle to someone treating you like garbage, for you to settle for someone, feeling the green light to treat you in a particular way. Then you're less, you're lessening yourself.
And I've made this mistake in the past, in different things.
There's been companies that I've spoken for where they're like, "Well, what's your speaking fee?" And I say my speaking fee.
And then they say, "Well, you know, our budget is this."
And me with a focus of, "Well, I want to impact more people, man." I'm telling you anytime I've ever agreed in the past to altering my fee, then all of a sudden they start treating me as less than that fee. Now, I don't do it. "This is my fee. Not in the budget? Okay. Maybe next year," that's it.
The truth is I would go and speak and do this impact thing, no charge. But if that's in the marketplace, you need to be compensated for your time.
And I'm telling you, people don't appreciate what they get for free, they just don't. And I've done that gig, I've done that. Never. Not one time was I treated in a way that said, "Man, I'm really glad I did this for them."
Did you find that helpful?
Let me know what you think in the comments below. And, feel free to share this with your teammates.
More Resources For You:
How To Attract The Right People To Build Your Network Marketing Team
Why People Will Join You If You Are Brand New
29 Sources of Leads so you never run out of people to talk to again.
Did This Help You? If so, I would greatly appreciate it if you commented below and shared on Facebook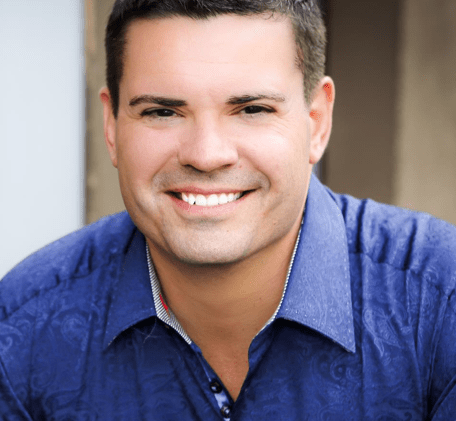 Ray Higdon's Network Marketing Blog
Email: [email protected]
Facebook – Facebook.com/rayhigdonpage
Considering Coaching? Check out my Work with Me tab and Survey where we Help People Everyday.
If you enjoyed this post about How to Build Confidence in Network Marketing After Succeeding in Corporate World, retweet and comment please