Do you have an inactive team? Here I share exactly how to start over and build a network marketing team that is on FIRE.
Limited Time NEW BONUS: Marketing Unleashed
We released a New Bonus.
A bonus that is already being devoured by hungry marketers who bought Top Earner Academy 2019 Livestream Tickets.
This NEW Bonus is a Private Marketing Group where I unleash my best kept marketing strategies and secrets.
If you'd like to take part in all the action, make sure to grab your Livestream Ticket now, before the price increases this week. Grab Your Livestream Pass Here
How to Build a New Network Marketing Team From an Inactive One
If you have been recruiting people into your organization but they not taking action, this will help.
I'm going to tell you some things, some of these things you may not want to hear.
Build A New One
One of them is the best thing you can do for your team is build a new one.
If you have an existing team where the pulse there are just not that great. Just hardly anyone doing anything and one person posted Happy New Year, nobody commented. Just dead.
Instead of saying, "Hey guys, you can do it. Hey, come on let's run hard. Let's do a contest." That's what most people do. They go to the people that are on the operating table, or on the death bed and they're like, "Hey, wake up guys. Let's rock it."
The better way, you just start pummeling people into this. New people. Fresh blood.
Now, some people would say, "Well Ray, bro, I don't want to put people into a dead group." Well then make it alive.
Make it alive by putting alive people into the dead group. Okay? Put alive people into the dead group.
And what happens is they create so my synergy and energy and so much excitement that some people are like, "Oh, what's going on here? Who are these guys?"
[mashtweet tweet="Best thing you can do for your existing team, build a new one." quote="Best thing you can do for your existing team, build a new one."]
Build an entire new organization, and that doesn't mean that you ignore your existing.
Never ignore your existing. Doesn't mean you don't love your existing.
Focus On Yourself
Instead of saying, "You can do it." Look yourself in the mirror and say, "You can do it."
You go and do it. You go and do the things you wish that those in there, just dying in there.
Instead of trying to resuscitate them, resuscitate you.
Go put some new blood into the organization. Go bring some new people in.
Did you find that helpful?
Let me know what you think in the comments below. And, feel free to share this with your teammates.
More Resources For You:
How To Attract The Right People To Build Your Network Marketing Team
Why People Will Join You If You Are Brand New
29 Sources of Leads so you never run out of people to talk to again.
Did This Help You? If so, I would greatly appreciate it if you commented below and shared on Facebook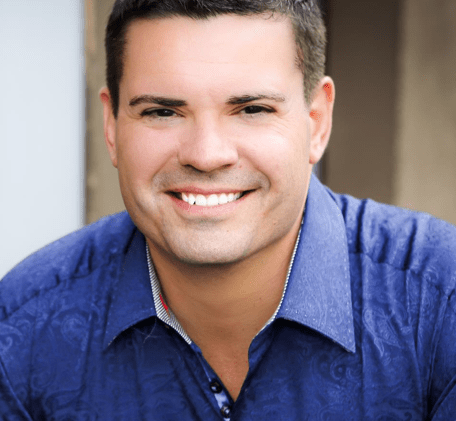 Ray Higdon's Network Marketing Blog
Email: [email protected]
Facebook – Facebook.com/rayhigdonpage
Considering Coaching? Check out my Work with Me tab and Survey where we Help People Everyday.
If you enjoyed this post about How to Build a New Network Marketing Team From an Inactive One, retweet and comment please