Wanna learn how to brand yourself in the best way when you are in two different professions or industries? Here's how…
How Do You Brand Yourself Now?
In today's post, I'm going to share with you some very POWERFUL strategies around branding yourself and continuing to grow both of those professions.
How To Brand Yourself When You Are In Two Professions
Often, people in a sales profession or that own a business already, they decide to maybe add an additional income stream and start network marketing. What do you do? Do you network the network marketing company now? Or, do you continue to market your other stuff?
How do you continue to maintain your credibility in your profession and that brand, but also start to get results out of your network marketing company? Here's my suggestion.
Number one, if you want to dominate anything, you need to be branding and you need to be providing value to a particular target market. Take real estate for example. If you are a realtor then if you want to just crush it at real estate as a realtor, then I would highly suggest that you start doing some online content, some blog videos, some Facebook Lives that intercept the thoughts of your target market (people maybe wanting to either sell or buy a home) and you start solving their problem.
Now, if I was doing that, well then how would I build a network marketing business? See, here's what's powerful.. There are two aspects of building any business and that's prospecting and marketing. Marketing is passive. That's where you're doing something you hope and unnamed individual reacts or responds to. Prospecting is where you're reaching out to people. I could continue to brand my real estate, but prospect people on the phone and just say, "Hey, you know, we met a few chambers ago and listen, I got something that I started doing. I think it may interest you, like you maybe open to it. I'd love to share that with you." I can prospect all day long without interfering with my public brand out there, that's one way.
Number two, you can start to reach out to people that you have created a relationship with. I'd give you a great example on that. If you're in like health and wellness and maybe you're a health and wellness blogger, but you'd really like to get some business builders. You can keep blogging about health and wellness, but maybe in one of your videos, you say, "By the way, if you love health and wellness like me and you'd like to actually make some money with health and wellness, feel free to reach out to me."
That's how I would suggest if you're in two different professions. If you're a sales professional for pharmaceuticals, real estate, or whatever else and you're wanting to grow your network marketing business be sure to Watch The Video Below.
What did you think of that? Did that help you? Leave me a comment below. Feel free to share with your Teammates!
Did This Help You? If so, I would greatly appreciate it if you commented below and shared on Facebook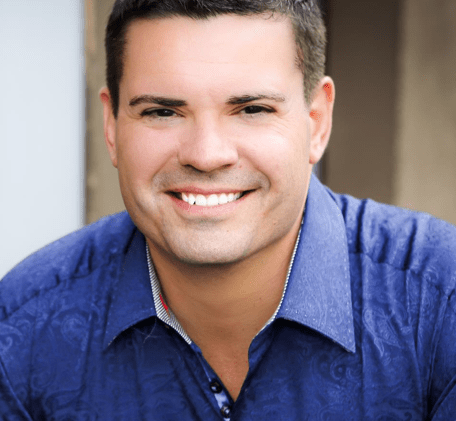 Ray Higdon's Network Marketing Blog
Skype: ray.higdon
Email: [email protected]
Periscope – Ray Higdon on Periscope
Considering Coaching? Check out my Work with Me tab and Survey where we Help People Everyday.
PS: If you want to Build your Online Brand and position yourself as an Online Authority, be sure to check out our 3 Part Video Series on Personal Branding. Click here to watch.
If you enjoyed this post about How To Brand Yourself When You Are In Two Professions, retweet and comment please