If you want leverage when prospecting, branding yourself is KEY to attracting prospects. In today's post I will share 2 easy steps on how to brand yourself to get prospects reaching out to YOU.
If you get value, feel free to share this on to your teammates.
How To Brand Yourself If You're A Network Marketer
Most people, when they think about branding, they do a lot of stuff that I didn't do at first.
They'll go get the professional photos done, get professional business cards, they'll work on their tag line for six months,  they'll work on, "Who's my target market." All those things are good.
Of all of those different elements of branding, the most important is understanding who you serve.
We were the number one e-commerce network marketing company and had built a very high, multiple six-figure information and training company BEFORE we even had a tag line. Before we had any kind of slogans or anything like that. But, we knew who we were serving.
Step One
Decide: Who am I looking to attract? Who am I serving?
Marketing is VERY different from prospecting. You can prospect whoever you want. If you're at a networking meeting, prospect the attorney, prospect the commercial real estate broker, prospect the candlestick maker, whatever. Prospect whoever you want.
However, marketing is on purpose.
Marketing needs to be designed for a particular person. This is where a lot of network marketers mess it up. They're like, "Well, Ray, anyone can join my business."
If you marketing so generic that you're just for everybody. Then you'll actually turn on nobody.
No one will be turned on, no one will be attracted to you. I don't mean physically, I mean your marketing.
Your marketing needs to be aimed at a particular type of person. The more generic you are, the harder it's gonna be for you.
If you're just like, "I just wanna attract just people that want inspiration." You're gonna have an uphill battle. Because you're up against Oprah and Tony Robbins and all kinds of other juggernauts.
It would be much smarter for you to say, "You know what, I wanna speak to left-handed women that wanna lose weight." It would be better for you to be more specific than so generic.
Don't Overthink It
My suggestion to you is pick, based on the information that you know right now, who is that you want to attract to you?
NOT what works.
Because you'll always be confused by what works. I've seen it where people go and they attend a company event and someone on stage says, "Yeah, I just recruit college people." Then, they're like, "Oh my goodness I need to attract college people."
Don't look for what works because pretty much everything works if you're consistent at it.
Instead, look at what you want. What do you want to talk about? Who are the type of people you would love to work with?
Picking WHO is it that you want to attract.
If you spend more than an hour on picking your target market, then you're over thinking it.
[clickToTweet tweet="If you spend more than an hour on picking your target market, then you're over thinking it." quote="If you spend more than an hour on picking your target market, then you're over thinking it."]
Keep in mind, you can always change it.
You may say, "You know what, I really wanna talk to people who wanna lose weight."
Okay, great. Can you create content around that? Can you work to produce value, like live streams on what foods to avoid, what meal plans to establish, what diet and exercises, and so on and so forth.
But, might you, after a week or so of doing that say, "You know what, I really prefer talking about making money and I really prefer to talk about business." Okay, then go in that direction.
Don't overthink it and stay in this, "I'm not gonna do anything 'cause I'm not sure."
Step Two
Ok, so now you got WHO you are marketing to. Now what?
In the video below I share the next HUGE step in how to brand yourself. This is what will make you stand out and crush the market place.
What did you think of it? Easy right? Let me know your thoughts in the comments below. And, feel free to share this with your team.
More Resources For You:
Wish you could start your New Rep off right? Check out our Home Business Fast Start CD!
29 Sources of Leads so you never run out of people to talk to again.
Did This Help You? If so, I would greatly appreciate it if you commented below and shared on Facebook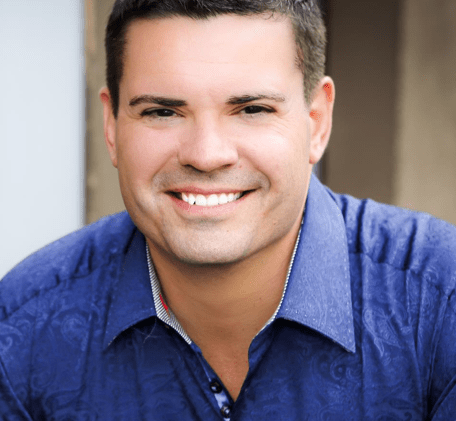 Ray Higdon's Network Marketing Blog
Skype: ray.higdon
Email: [email protected]
Periscope – Ray Higdon on Periscope
Considering Coaching? Check out my Work with Me tab and Survey where we Help People Everyday.
PS: If you haven't recruited anyone, or fewer than 10 people, This Course will Help (and is on Sale)
If you enjoyed this post about How To Brand Yourself If You're A Network Marketer, retweet and comment please