How to Blog and Make Money
So you wanna know how to blog and make money? In this post, I'll share some of my experience with you.
How to be a Blogger
I think the biggest thing people need to understand is starting a blog is a long term commitment. IF you are starting a blog just to see how it goes in 30 days, don't waste your time, it won't work in 30 days. You have to be committed to BE a blogger, not just blog for a little bit as some form of experiment. My blogging brings me more leads and sales than any other form of marketing but that is because I committed to BEING a blogger and being consistent over a long period of time.
Some interesting tidbits about Blogging
This morning I read an awesome article from Forbes.com, you can read the full article here but let me pull out some highlights for you.
The article is called The Tim Ferris Effect (author of the 4 hour body, an awesome book) and talks about how he promotes his book launches. As we are about to launch our book on Kindle next week, I felt it would be a good article to read.
In the article Michael Ellsberg talks about the different book promotions he used to promote his latest book. He even asks the questions, what would you rather have in regards to promoting a book?
a) A 3 minute segment on PRIMETIME CNN including the cover of your book
b) A 1,000 word segment on your book in the Sunday opinion section of the New York Times which went on to become the 6th most emailed article in that newspapers history
c) A guest post on a dude out of San Francisco's blog
If you said C, you would be correct if that San Franciscan was Tim Ferriss. That guest post on Tim's blog took his book all the way to #45 on the Amazon sales list. Another tidbit about Tim and his blog, in a fundraiser he out-raised Stephen Colbert by a ratio of 3-1. So, what is the secret?
What Tools do you need to Blog?
You first need hosting. If you are just starting out, a VERY inexpensive option is Bluehost.
You also need a way to capture leads and build your email list. My suggestion is Aweber for that.
How to Blog
This morning I listened, again, to the 22 immutable laws of marketing, one of the greatest books on marketing ever written, and they talked a lot (like all of Trouts and Reiss's books do) about line extension and how that can hurt you. Extreme line extension is trying to be all things to all people instead of positioning you, your product or service in the minds of your customers. What does this mean to you?
Part 1: If you want to know how to blog, FIRST, decide WHO you want to attract and serve. This post on target marketing may help you understand what I mean if you don't already. You want to think of your content as LONG TERM assets to you and your business. Write posts that will have people referencing them years down the road. You don't have to be an expert with major accomplishments to start blogging, most bloggers start in humble beginnings, but you DO have to decide WHO you are going to help and then comes part two.
Part 2: Now that you know who you want to talk to via your blog, now you decide how you can serve them. How can you help them? What problems do they have that you can help solve or research to solve? What are their desires? What would that target market WANT to see, read, hear, etc? Here is a video on How to create blog content that attracts.
Part 3: Have ways to blog and make money that don't offend and don't feel like you are constantly pushing. Again the main point of your blog is to give value that will attract people to you and to join your list (by the way, I give special stuff away to my list ALL THE TIME, if you wish to be on my list, just enter your name and information in the upper right hand corner of this site and enjoy the free gift.)
If you are in a network marketing company and you want to know how to blog, one thing to understand is you should NOT push your MLM company on every blog. No matter who you are trying to attract, that WILL turn them off. This is also true of social media. Right now there are thousands of people pushing a weight loss challenge on Facebook and they are totally missing a huge opportunity in my opinion. Instead of screaming their company name all day long and using their logo on their hats, t-shirts, profile pics, eye patches footwear, etc, why not talk about weight loss strategies without just being another number? Just to be clear, I think the company is a very smart company and I know quite a few of their promoters but when thousands are all pushing the same exact brand, icon, message, you are just a number. Instead, you could have your own products, or be an affiliate of other health and wellness books (amazon), or be a trainer of people in the health and wellness industry already (gym owners, personal trainers, etc) on how they can make more money.
Should You Use Blogging Networks
Hmm, touchy subject right? Lots and lots and lots of people are using different blogging/bizop networks right now. Personally, I think it's fine but IF you use them as a bizop, I would still suggest having your own blog that YOU own, that is YOURS. The up side of a blogging network biz-op is it's pretty easy to get started and you don't have to be too creative, the down side is it's not yours and you do get lumped together with all the others using that same blogging network. If that is not a concern of yours or if building your personal brand (outside of your personal team in the bizop) is not important to you, then go for it.
Number One Focus with your Blog
Your number one focus is to build your readership and get more people wanting to see your blog posts. The best way to do this is create good content. Create articles or videos that YOU would want to follow (barring you are similar to your target market). Learning how to blog and make money has helped me in so many areas, it has helped me get awesome JV's with Magnetic Sponsoring and MLSP and has helped me share the stage with the likes of Brendon Burchard, Les Brown, Eric Worre and so many others. On top of the reasons listed above, here's a quick set of reasons why I think blogging rules the current marketing universe:
1. Blog posts stay out there forever and people do find them, read them, and even sometimes buy things from them (when is the last time you opened a two year old email and bought something from it?)
2. It CAN brand you if done properly
3. It's an easy way to get people BACK to your site unlike static pages that never change.
There is also a full blown training on blogging and how to become an authority here.
To Your Abundance!
Did This Blog Help You? If so, I would greatly appreciate if you commented below and shared on Facebook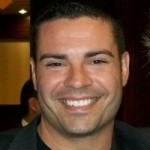 Ray Higdon
Author of VMI – Think and Grow Rich for Network Marketers
Skype: ray.higdon
Email: [email protected]
Work With Me – Numis Network
Image(s): FreeDigitalPhotos.net
PS: If you are trying to blog and make money, this is the system that helped me (and they give you capture pages and lead generation tools) and best is you can test-drive it for only $2

If you enjoyed this post about How to Blog and Make Money, retweet and comment please