<<<<======Share on Facebook Here
If you Like, RETWEET HERE============>>>>
And Comment Below!
How to Attract and Enroll the Perfect People into Your MLM
Those that think intention and laws of attraction do not play a role in their lives usually have crummy lives. At this point I have the ability to manifest about anything that I want by simply putting my mind to it and then following the doors that are opened in an authentic way. But why do so many people struggle? It is because they are focused on the results they have in their life currently versus the attitude and thinking that created those results. This post will help you to live a better life and also will teach you how to attract the perfect person into your MLM.
Law of Attraction and MLM
Network marketing is an outside the cubicle, err, I mean box way of thinking. You mean I don't have to slave away for 40 years for a crummy plaque and minimal retirement plan? Yes. In a lot of jobs people simply do not have the belief level that they can become filthy rich from that job no matter what they do so they "turn off" their attraction factor and simply deal with what is in a comfortable misery. Laws of attraction are working constantly whether you choose to tap into the manipulation of them or not. "Go with the flow" is fine so long as you have consciously conjured up a flow that will lead you to a empowered life.
How to attract the perfect people into your MLM
I have heard the perfect person for your business called an "avatar". This is the perfect person you want in your business. Mine is someone who has been a professional, maybe a Doctor, Real Estate investor/professional, or perhaps someone with a background in marketing that likes network marketing but perhaps has never had major success. They are typically coachable and hungry for success. I know my avatar, do you?
Some people are whiffing for any old person to join their business. They are non-specific in what they want and they get what they ask for, a hodge-podge of reps or prospects that also don't know what they want.
Let's start you down the path of powerfully intending what you actually want…
Wayne Dyer and The Power of Intention
Wayne Dyer is one of my favorite teachers. Any of his books are awesome but The Power of Intention is especially good. In it he lays out some rules to attracting ideal people that I will pull from and help you digest in the intent of building your network marketing business.
Step 1: Stop hoping, wishing, and begging for the right reps to show up in your business. If you cannot banish all doubt about your ability to attract the perfect people into your business, the rest of this article will not help. Know that the energy that is you will dictate what shows up in your life. If you keep telling it like it is, things will stay like they are. Stop telling your story of woe and demise unless you want that to remain. Know that from wherever you are, you can get to where you want to go once you change your intention and banish all self-doubt.
Step 2: Form a picture in your mind of meeting your perfect person for your business. Wayne says be specific as possible but don't share this vision with anyone as you will be asked to explain yourself, defend yourself and have to deal with the low energy of doubts that can so easily invade us. Here are some suggestions for you that are emotionally charged:
* Picture clapping for your perfect person as they walk across the stage receiving a company award
* Picture them speaking on stage and pointing at you in the crowd to thank for introducing them into the business
* Imagine people watching your presentation and afterwards saying "This is a no-brainer"
* Listen in as they conduct a training webinar for their team with a picture of you as their enroller
Smile when you imagine these things, be grateful as if they have already happened
Step 3: Bust the Universe/God for it's conspiring ways
Start to live your life, after you have done steps 1 and 2, in a way that sees the Universe/God as conspiring constantly for your good. When you meet someone that fits your perfect picture know that they may be an agent that is to lead you to your perfect person or they may be it. Smile inside knowing that "it is working". Someone I know once said, Coincidences are God's way of staying anonymous. Know that there are no coincidences, however, you do have to act on your part. If a path is laid out to you such as attending an event or going up to and meeting someone, you have to act upon it or you are sending a message to the universe/god that you do not really want that path.
Step 4: Maintain the Right Attitude
When you focus on what you want long enough, things will pop up to help create the mindset to allow those things/people to show up in your life. Not everything will be a bed of roses all the time but know that each event that happens occurs on purpose to help you create the mental environment to support your successful attainment of your goals. Never dip into the low energy of "This doesn't work" even if on the surface it appears that way. Another way of looking at it is, what do you have to lose? Being positive never killed anyone and in fact would vastly improve the world.
Step 6: Practice being the type of person you want to attract
What does your perfect prospect do? Where do they hang out? What movies do they watch? What books do they read? Start practicing being the exact person you want to attract. You attract who you are, not who you want.
Step 7: Don't be addicted to the outcome
You may locate people that you believe would be perfect fits for you and your business that say no to you. Do not get frustrated. Being addicted to the outcome means you have an ego problem and ego's can only cost you time, energy and also money. The right actions are taking place to help you most efficiently flow to what you want and desire.
Step 8: Remain in Perfect Gratitude
Be grateful for all the things that have happened in your past as they shaped who you are today. I believe it is impossible to attract new, life changing things into your life without first having gratitude for what you already have. Be grateful you found this blog today to start your new journey. Be grateful you have eyes to see and clean water to drink. Be grateful of that certain teacher in high school or that author that wrote that one book that helped you. Remain in this attitude of gratitude and your life immediately starts operating at a higher level which is where all the good stuff is.
Foo-Foo or True? Leave me your comments below!
If you enjoyed this post please comment and share if you want more content like this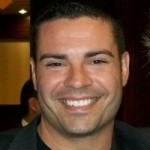 Ray Higdon
Skype: ray.higdon
Email: [email protected]
Image: pixtawan / FreeDigitalPhotos.net
PS: If Your Upline Does Not Have a Step-By-Step Blueprint For Success, Check This Out (Unless You Already Have Too Many Leads) –

Click Here For Instant Access
PSS: My company is pre-launching in the UK on September 1st, For More Info on Numis, Go here – Ray and Numis