<<<<======Share on Facebook Here
If you Like, RETWEET HERE============>>>>
And Comment Below!
How did the Top Earner Become The Top Earner in MLM?
In this blog I am suggesting that the problem with the way most pursue how to be a top earner is that they look at the PRESENT position of the top earner they are studying. People believe that the attitude and posturing of the top earner generated once they became a top earner, in most scenarios, that is simply not the case.
You don't wake up to being a Top Earner
It is NOT all about luck. A top earner may have had some luck but it certainly is NOT all luck. If being one of the top earners is not a surprise, then, what exactly got them there? It is attitude, discipline and posturing. This means being congruent from day one, not simply once you reach a rank.
"If Only" or "Once I" is bullcrap
Most people that are struggling to build an mlm use the "if only" or "Once I" clause. Let me explain. Most people think one of these statements:
If only I had a few more people signed up
If only I reached that rank
If only I had advertising money
Once I sign up a big hitter
Once I make $10,000/month
Once I become a top earner
All of that is nonsense, it's straight bullcrap. You had to act and behave like you are a top earner RIGHT NOW if you are ever to become one. There is no magical future condition that will allow you to recruit better or faster, you have to behave like a top earner from right where you are. If you continue to wait for some future condition to be met, you will NEVER reach the future you desire.
You can be a top earner right now, wherever you are
You have to look in the mirror at how you are acting and behaving right now. How would the top earner you would most like to emulate handle rejection versus how you handle it? Does the top earner of your mlm carry themselves differently than you? If so, how can you alter your behavior to be one more like a top earner?
I teach posturing to my team. Posturing is how not to be addicted to the outcome and how not to care if something tells you no. I literally do not care if something says yes to my mlm or if they keep trying whatever else they want to try. Now, most people think, sure, you can do that Ray as you are the top earner in your company, but, and especially after this blog, you now realize that it was this attitude that got me here and how you can become a top earner.
Are you looking for a mentor, Email me at [email protected]
If you enjoy this post, please quickly do me a favor and share with others and comment below.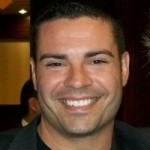 Ray Higdon
Follow Me On Twitter – Southwest Florida Twitter Dude
Check Out My FB Page – Ray Higdon Page (Free Internet Marketing Resources)
Wanna Work With Me? – Work With Ray Higdon
PS: You can get updates like this and others by entering your name and email in the top right box of my site.
PSS: If Your Upline Does Not Have a Step-By-Step Blueprint For Success, Check This Out (Unless You Already Have Too Many Leads) –

Click Here For Instant Access
NOTE: You Have to Check the Checkbox
That Says You Are NOT a Spammer to
Make a Comment Below
Image: graur codrin / FreeDigitalPhotos.net
Image: Dundee Photographics / FreeDigitalPhotos.net
If you enjoyed reading How did the Top Earner Become The Top Earner in MLM, share it with others and comment below!