<<<<=====Share on Facebook Here and Google+ above

If you Like, RETWEET HERE============>>>>
And Comment Below!
How an Amway Rep Secretly Taped Me
I have been in Arizona (Phoenix/Chandler/Gilbert) the last week and I invited people to meet with me if they were in the area. Only a few people did, unbeknownst to me, one of them was an undercover Amway rep…listen in on this industry espionage in this post.
Is Amway the CIA of MLM?
Shortly after I realized I was being recorded secretly, all of these questions started buzzing around my head, such as:
– Could I end up in Gitmo for NOT being in Amway?
– Is it possible that the black sedan that has been sitting across my house for two weeks is not really a Florist?
– Is Jess a fembot?
The Secret Amway Audio Recording
Warning: The quality of this audio…is not good. Don't say I didn't warn you. You can make it out though. What happened is this guy Jeremy is on my email list and he happens to be in the area where I am right now and he asked to meet. He was asking some really good questions and about 30-40 minutes in, I told him he should be recording it…and that's when he fessed up that he had been, lol. Now in all fairness, he said that he was just planning on using it for his own benefit but I asked for a recording as I thought it would benefit some people to listen in on this frank, real interview.
Listen to it Here ==>> Click to Play
Truth About Amway Dude
I really didn't mind, and actually glad he taped it but it did give me the idea to write this funny blog post. I told him that Amway reps were some of the best trained I have ever worked with and I admired the company.
I think the biggest takeaway for him is I told him that IF I were in Amway, I would be loud and proud and do funny stuff to play off the image they have like call it the mothership and how all other mlm's were tiny ants and stuff like that.
But Kudos for Jeremy for TAKING action and coming and doing the interview. I know there are lots more people on my list that could have come and met with me but few did. When you have the opportunity to meet other leaders in our industry, jump on the chance, like Jeremy did.
If you enjoyed this post please comment and share if you want more content like this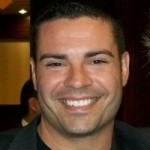 Ray Higdon
Skype: ray.higdon
Email: [email protected]
Work With Me – Numis Network
Image: imagerymajestic / FreeDigitalPhotos.net
PS: If Your Upline Does Not Have a Step-By-Step Blueprint For Success, Check This Out (Unless You Already Have Too Many Leads) – Click Here For Instant Access
XXXXXXXXXX – Snag a Copy of My New Audio CD – XXXXXXXXXXXXX
If you Wanna Get Supercharged, Snag a copy of my brand new Audio CD that was just released called "Maintaining Your Power". This CD will have you strong like bull while prospecting and it also makes a great gift to your downline as well. You can now pick up a copy of this audio CD for only $14.95. You can buy by going here and be sure to ask about our bulk discount by emailing me at [email protected]
xxxxxxxxxxxxxxxxxxxxxxxxxxxxxxxx
If you enjoyed this blog on the amway audio, retweet and comment please