<<<<====Share Over Here =)
Happy Birthday to the
Home Business Radio Network!
Boy how time flies! January 30th is the first birthday of the revolution known as the Home Business Radio Network!
What is the Home Business Radio Network?
On January 30th, 2012 at 3pm est, Doug Firebaugh (an industry MLM legend) and Paul Saunders launched the Home Business Radio Network, an online MLM radio station that you can listen to on almost any device or on your computer.
HBRN has interviewed the likes of Art Jonak, Randy Gage, Les Brown, Richard Brooke, Carrie Wilkerson, Deb Bixler, Chris Widener, Margie Aliprandi, Orrin Woodward, Bob Middleton, Jim Gillhouse, Dr. Tony Alessandra, John Haremza, Jimmy Smith, Sven Goebel, Sandy Botkin and many many more!
Why I am Grateful for HBRN
I am so humbled and honored that Doug came to me last year and wanted to include me on this revolution. Recording new shows every week and having another way to help people get positive messages has been an absolute blast!
If you have not yet checked it out, you can on their page here. You can listen live or check out the show schedule and set your clock to your favorite trainer. Here are the different amazing trainers that have shows on HBRN that you should definitely check out:
– Me 🙂
– Julie Ann Jones
– Jackie Ulmer (one of my favorites!)
– Garvin Deshazer
– Russell Cooper
– Rachel Henke
– Tracey Walker (one awesome leader)
– Chelsey Marie
– Chris and Josephine Gross (amazing people)
– Todd Falcone (one of my close buds)
– Diane Hochman (we all secretly work for her)
– Melanie Milletics (one focused woman!)
– Tom Chenault (legend)
– Nicki and Grace Keohohou
– Tar'lese Rideaux (one firecracker you don't mess with!)
– Troy Dooly (another legend)
– Tracy Monteforte
– Melissa Haupt
– John Fogg
– Terry Petrovick
– and of course Doug Firebaugh!
(if I left you out, sorry, was just going by the banners on the page)
Fun: Our Birthday Video to HBRN!
My Birthday Gift for YOU
OK, so yes it is the birthday of the Home Business Radio Network but I hope you are ok with me giving you some gifts! I picked a few of my favorite home business radio network shows we have done and you can listen to them below! If you enjoy them, please leave me a comment and share on Facebook my friend!
Me talking about online attraction marketing
Interview with my buddy Dave Lovett
Hope you enjoyed the video and the free gifts! Also, by the way, TONIGHT we are doing a special radio broadcast from 8pm est to 11pm est, I am on around 8:30pm est, you can listen in at http://homebusinessradionetwork.com/
To Your Abundance!
Did This Blog Help You? If so, I would greatly appreciate if you commented below and shared on Facebook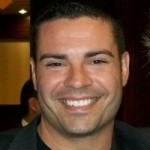 Ray Higdon
Author of VMI – Think and Grow Rich for Network Marketers
Skype: ray.higdon
Email: [email protected]
Work With Me – Numis Network
Image(s): FreeDigitalPhotos.net
PS: If you are trying to blog and make money, this is the system that helped me (and they give you capture pages and lead generation tools) and best is you can test-drive it for only $2

If you enjoyed this post about Happy Birthday to the Home Business Radio Network!, retweet and comment please