<<<<=====Share on Facebook Here and Google+ above

If you Like, RETWEET HERE============>>>>
And Comment Below!
Guest Blog: How to Talk to MLM Leads on the Phone
One of the most important skills you can develop is how to talk to your MLM leads on the phone, I thought, who better to talk on this subject than…my wife! She works the phone like nobodys business and actually helps most of the people that optin to my blog. This is a guest blog post from Jessica Higdon, the recruiter who seriously helps people.
How Jessica Helps Our MLM Leads
When Ray asked me to talk about phone skills on his blog I thought, "this is perfect!" I'm on the phone all day with warm market, cold market and MLM leads for our home based business.
If there's one thing that has helped me excel in my business tenfold it's that I've constantly tweaked and learned new phone skills. Phone skills are by far the most important aspect of running a home based business. If you don't know how to talk to MLM leads on the phone, how can you expect to number one, ease anyone into your business, and number two, teach your team to do the same thing?
Do You Have to be a Super Closer?
Many network marketers believe that you have to be a "super closer" to get good on the phone, and that's just not the case. In fact, there are some people that you SHOULDN'T "close" because they simply don't need what you are offering!
The key to being great on the phone with your MLM leads is to really find out what people want or need, and then fill that gap or void in their life. If there's no gap to fill, then there's no reason to try and give them something they simply don't need!
3 Awesome Ways To Find Out The Wants, Needs and Desires of Your MLM Leads
These three questions will undoubtedly give you more rapport with your MLM leads, which in turn will get them to know you, like you and trust you enough to give you their business IF they need it!
Question #1: What has recently changed in your life that has you open to an extra stream of income or a home based business?
When I ask this to people they immediately go into how they were downsized, just had a new baby, hate their job, have no freedom, etc. This question will bring out their WHY for looking into what you offer, and that is a HUGE deal.
Your prospects' "why" will ultimately push them to take the action they may have been putting off for days, weeks, or even months!
Question #2: What's stopped you in the past from having (more time freedom, money, time with kids, etc. whatever was said above ;))?
Based on what they say in question 1, there's a deeper reason why they're looking NOW and with YOU to get the things they most desire in life. This question will bring that out so you can truly help them accomplish their goals.
Also, now you have an excuse that has stopped them in the past (lack of consistency, lack of motivation, no money, no time, etc.) that you can work with and get them past when you start working with them.
Question #3: How serious are you to alter the circumstances in your life?
Semi "closing" question, but also a very valid one. I've had people say "very serious," in which case their ready to work with us and we get them started. I've also had people say "not very," in which case I tell them I don't think this is a fit and we probably shouldn't do business.
If you want to practice your phone skills, the absolute BEST way to do it is not to read scripts or practice in your head ;), but to actually just pick up the phone and start calling. It will be stressful at first, but you'll find as you do it more and more that you get better and better, and less nervous.
Wanna Connect with Jessica? Enter Your Name, Email and Phone Number in the Upper Right Hand Corner to Connect With Her and Also Download my Brand New 6 Step Get Rich Routine
If you enjoyed this post please comment and share if you want more content like this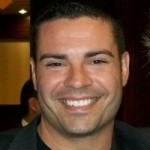 Ray Higdon
Skype: ray.higdon
Email: [email protected]
Work With Me – Numis Network
Image: Louisa Stokes / FreeDigitalPhotos.net
Image: Salvatore Vuono / FreeDigitalPhotos.net
PS: If Your Upline Does Not Have a Step-By-Step Blueprint For Success, Check This Out (Unless You Already Have Too Many Leads) – Click Here For Instant Access


XXXXXXXXXX – Snag a Copy of My New Audio CD – XXXXXXXXXXXXX
If you Wanna Get Supercharged, Snag a copy of my brand new Audio CD that was just released called "Maintaining Your Power". This CD will have you strong like bull while prospecting and it also makes a great gift to your downline as well. You can now pick up a copy of this audio CD for only $14.95. You can buy by going here and be sure to ask about our bulk discount by emailing me at [email protected]
xxxxxxxxxxxxxxxxxxxxxxxxxxxxxxxx
If you enjoyed this blog on calling MLM Leads, retweet and comment please