Ever wonder if there were goal setting strategies out there that actually worked? Well, there are and today you will learn them.
Today you will learn an easy way to set smart goals that will help you change your life.
Setting Goals Quotes
"Everybody has their own Mount Everest they were put on this earth to climb." ~ Seth Godin (Click to Tweet)
"You cannot change your destination overnight, but you can change your direction overnight." ~ Jim Rohn (Click to Tweet)
"All who have accomplished great things have had a great aim, have fixed their gaze on a goal which was high, one which sometimes seemed impossible." ~ Orison Swett Marden (Click to Tweet)
"Give me a stock clerk with a goal and I'll give you a man who will make history. Give me a man with no goals and I'll give you a stock clerk." ~ J.C. Penney (Click to Tweet)
"I am here for a purpose and that purpose is to grow into a mountain, not to shrink to a grain of sand. Henceforth will I apply all my efforts to become the highest mountain of all and I will strain my potential until it cries for mercy." ~ Og Mandino (Click to Tweet)
Are you Setting Smart Goals?
I guess the question would be do you know what smart goals are? See the image to the left. Smart goals are goals that have been created that are specific, measurable, attainable, relevant and time-bound. I am not suggesting that every goal in your life needs to be this way as some of the goals I have set (and hit) were certainly not attainable. (see what I did there?).
The video below will help you with smart goal setting strategies that I truly believe 100% of you can use in your daily life and I even give a strategy on how to stick with them.
Warning
This video is from a Periscope livestream (if you want to follow me on there, my username is rayhigdon) I did so you may notice the audio quality isn't as good as normal and it is always one of those sideways videos. Would love to see your comments if you still got value or if I just shouldn't upload Periscope videos here. My thought was this was a great topic for people and with Periscope the videos go away in only 24 hours, let me know in the comments if you were able to overcome the video and audio imperfections to get the lesson or not.
Video on Goal Setting Strategies
Soo, was that helpful? Did you get value? Were you able to overcome the side view video? Let me know in the comments and if you did happen to get value feel free to share this goal setting strategies video with others. What if your entire team starting setting goals this way? Your business would go through the roof!
If you enjoyed this post please comment and share if you want more content like this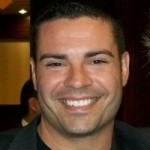 Ray Higdon
Skype: ray.higdon
Email: [email protected]
Considering Coaching? Check out my Work with Me tab and Survey where we Help People Everyday.
PS: If Your Upline Does Not Have a Step-By-Step Blueprint For ONLINE Marketing Success, Check This Out (Unless You Already Have Too Many Leads) – Click Here For Instant Access
If you enjoyed this post on Goal Setting Strategies that Actually Work, retweet and comment please