<<<<=====Share on Facebook Here and Google+ above

If you Like, RETWEET HERE============>>>>
And Comment Below!
Get Your Marketing Questions
Answered in Our Online Mastermind
Every struggle to get you marketing questions answered? For the last few months I have been testing out a way to use an online mastermind group to get your marketing questions answered and now am ready to make it public. Read this blog to hear all the details.
What is an Online Mastermind?
An online mastermind is where you can collaborate in a safe environment asking your marketing questions. You can put your questions out there without being embarrassed and hear from different marketing experts chiming in on your question.
Sometimes people join a network marketing business and their upline falls off the face of the earth or maybe cannot answer your marketing questions, well, the online mastermind is a place you can use to get those tough questions answered.
For Your Marketing Questions, Not Spam or Blog Posts
The online mastermind is a Facebook group I put together of people from all different network marketing companies and backgrounds. Most of the Facebook groups I have seen are just junk drawers of people pitching their opportunities, affiliate links or blogs. This is NOT that. This is a place where we answer your marketing questions, not just allow anything to be posted. In fact, I ban people from the group often if they are in there pitching.
You Can Shine In the Online Mastermind Too!
Are you a savvy marketer? Well, show off your skills! Feel free to join the online mastermind and help people get their marketing questions answered! If you understand that if you want to make more money you should put more value into the marketplace, this is one way to do it! Again, this is NOT the place to pitch your business or affiliate link but IS the place to help others with their marketing questions.
 How to Join The Online Mastermind
The online mastermind is permission based, you have to request to join the group here – Join the Online Mastermind
Bonus: From time to time I am going to award a gift to the person that starts the best conversation. Understand that others have the exact same marketing questions you have and people appreciate good discussions. Happy Asking!
If you enjoyed this post please comment and share if you want more content like this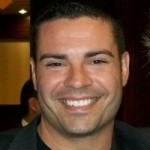 Ray Higdon
Skype: ray.higdon
Email: [email protected]
Work With Me – Numis Network
Image: Ambro / FreeDigitalPhotos.net
PS: If Your Upline Does Not Have a Step-By-Step Blueprint For Success, Check This Out (Unless You Already Have Too Many Leads) – Click Here For Instant Access
XXXXXXXXXX – Snag a Copy of My New Audio CD – XXXXXXXXXXXXX
If you Wanna Get Supercharged, Snag a copy of my brand new Audio CD that was just released called "Maintaining Your Power". This CD will have you strong like bull while prospecting and it also makes a great gift to your downline as well. You can now pick up a copy of this audio CD for only $14.95. You can buy by going here and be sure to ask about our bulk discount by emailing me at [email protected]
xxxxxxxxxxxxxxxxxxxxxxxxxxxxxxxx
If you enjoyed this blog on the online mastermind, retweet and comment please