Want to learn how to generate Facebook leads? This 6 step process will show you!
Learn from my coaching client and buddy Mark Harbert who recently generated 366 Facebook leads using this simple process.
Meet Mark Harbert
Mark Harbert is a good friend of ours and has been a coaching client with us since early last year. We have watched him more than double his income this past year and a lot of that has to do with his ability to generate Facebook leads. Today he is going to show you his 6 step process.
NOTE: These tactics suggest you have a Facebook like page, these are NOT meant to be used on a personal profile. If you do NOT have a Facebook like page you may want to check out my wife's training that can help you with prospecting on Facebook.
Finding Qualified Leads on Facebook
By Mark Harbert
This is the basic simple process I used to build a raving fan base and generate 366 leads on one Facebook ad campaign.
1. Run a Facebook like ad targeting the people that you would want to work with the most and make sure your page provides content solutions to the challenges they are facing. Set up a "Like" ad that is set up to get targeted  "likes" by targeted prospects. You focus mainly on generating Facebook leads of people more likely to want what you have to offer and get you to your end goal. This is how you increase your audience on a regular basis.
2. Create content that is targeted to what the people on your page want. For instance, if people have liked your page because they are interested in health related tips, create content giving health related tips. If they are interested in marketing, create content based on marketing. This is a great opportunity to share your expertise, and it also gets them used to your content so when a good offer or promotion comes along, its inline with what you have been sharing all along.
3. Interact and socialize – There is nothing worse than a dead fan page. When people come to your page and leave a comment or send you a message, you should comment back and interact with them. Building a relationship with your fans is what its all about. Over time, you will have created a very loyal fan base who love you, trusts you, and will do business with you. You will find it so easy to sign people up for your program or business opportunity. So don't be anti-social on social media, doing so might leave you lonely with no engaged friends or followers when the time comes to promote something. Don't just treat these new likes like Facebook leads, treat them like future customers or teammates!
4. Create video status updates. There is nothing more powerful than video online to communicate a message, and Facebook favors video over even text updates or pictures. Rather than doing regular text updates, do Video status updates with your mobile phone. This not only builds trust with your audience, but it creates familiarity where people get used to seeing your face and hearing your voice on a regular basis. The cool thing is with your mobile phone its super easy to do and you don't need to do any fancy editing. This is great for promoting webinars, events, lead generation or even quick messages on the go. This is amazing for branding, and fan engagement. When doing video updates and you want to generate leads, put a link in the description of your video and have a short call to action at the end, you will be surprised at how many leads you can get when you do this consistently.
5. Utilize Re-Targeting Pixels – This is so powerful and so crucial nowadays online. You can build custom audiences to target on Facebook of people that have visited your website. This is an amazing way to get leads, and brand you. It's kind of like recycling traffic. You can reconnect with them via content, or other advertising to choose.
6. Consistency rules. This is key to creating a raving fan base that loves you. You don't even need to have a massive fan page with lots of likes, but if the fans you do have are engaged with you and your content, the amount of followers is really irrelevant. Don't be fooled into thinking that lots of fans equals lots of money. It doesn't, its all about how engaged are they in your message, and it doesn't take a lot to make a significant income.
Need Help with Ads to Get Facebook Leads?
IF you need some help with setting up basic ads to generate more Facebook leads, be sure to check out Mark's FREE 3 Step Ad webinar where he breaks it down for you!
Was this helpful? Show Mark some love and drop a comment below if you got value from this!
Did This Help You? If so, I would greatly appreciate it if you commented below and shared on Facebook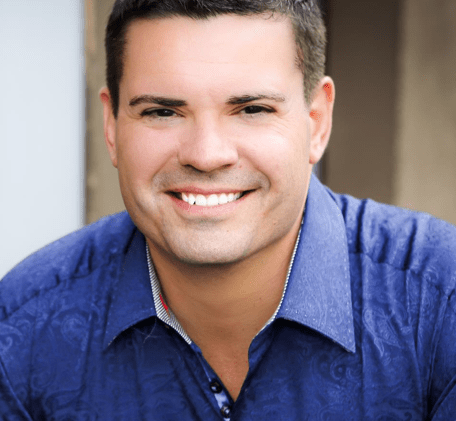 Ray Higdon's Network Marketing Blog
Skype: ray.higdon
Email: [email protected]
"I Teach You the Marketing, Mindset and Sales Strategies to Make More Money and Follow Your Passion!"
PS: Free 10 Day Online Recruiting Bootcamp Teaches you How to Recruit Using the Internet, Click Here for Access
If you enjoyed this post on How He Generated 366 Facebook Leads, retweet and comment please