<<<<======Share on Facebook Here
If you Like, RETWEET HERE============>>>> And Comment Below!
From Rags to Riches From Foreclosure to $10,000/Mo in 5 Months
I watch a lot of big marketers online and they are constantly telling you why they are smarter than you and why they are a guru. I think a lot of people are tired of hearing how these superhuman marketers make millions of dollars and want to see reality. Here's my reality: Less than two years ago, I was in foreclosure and dead broke. That may come as a shock to some of you and the only reason I am baring my soul is I know that some people out there reading this may be in a similar situation or at least headed in that direction. This is my true from rags to riches story, I hope it inspires you and uplifts you. The good news is I can now share this story without the pain that was associated with it when it was going on. If I can come from the place where I was at, anyone can succeed and accomplish whatever they want.
From Rags to Riches: I was a Florida Real Estate Investor...
Back in 2004 I got into Florida real estate as an investor. Back then things were rocking and you didn't have to be terribly clever to make good money in real estate. I was buying rental homes for the cashflow and flipping contracts on houses. Things were going so well, surely it would never stop right? Well, they did. And it hit me really hard. I went into a financial and mental coma where I wished for everything to be better but was in total denial of reality. When I got home from a trip up North to open up my bank statement to see I only had about $300 left in my account, I got pissed off and decided it was past time to do something about it. I knew I was NOT a $300 in the bank kind of guy and I went to work, studying Internet marketing and I was determined I was going to get out of the hole I was in. It's funny, I have read so many from rags to riches stories, I never thought it would happen to me.
My Video of How I went from Rags to Riches, Step by step how I did it, and how you can too
Are you looking for a mentor, Email me at
[email protected]
If
you enjoy this post,
please quickly do me a favor and share with others and comment below.
To Your Abundance!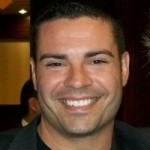 Ray Higdon
[email protected]
Follow Me On Twitter -
Southwest Florida Twitter Dude
Check Out My FB Page -
Ray Higdon Page (Free Internet Marketing Resources)
Wanna Work With Me? -
Work With Ray Higdon
PS: You can get updates like this and others by entering your name and email in the top right box of my site.
PSS: If Your Upline Does Not Have a Step-By-Step Blueprint For Success, Check This Out (Unless You Already Have Too Many Leads) -

Click Here For Instant Access
NOTE: You Have to Check the Checkbox
That Says You Are NOT a Spammer to
Make a Comment Below
Image: graur razvan ionut / FreeDigitalPhotos.net
If you enjoyed my from rags to riches story, share this with others and comment below!