<<<<====Share Over Here =)
Free Webinar: Get Your
Marketing Questions Answered!
A lot of people are formulating their plan for New Year Resolutions and a renewed attack to build their business. If you want to get your marketing questions answered, tune into this free webinar!
Marketing Questions are Good, Solutions are Better
Lately my inbox has been inundated with new marketers asking me questions on where to take their business in 2013. Some are stuck in their story, others have taken poor advice and actually made less money in 2012 than 2011, either way, help is on the way.
Good Marketing Questions to Ask
Now, on this webinar, nothing will be sold and no question is dumb, you can ask me whatever you would like to ask. Most people have the same struggles so answering them in a group webinar helps more than just the person asking. You may have social media marketing questions, online or network marketing questions or perhaps goal setting questions. Here are some that I am more than open to anwering…if asked on the webinar of course!
– What type of mindset should the new marketer have?
– Where did I see the biggest increase in my business in 2012?
– What are big opportunities with traffic and sales in the new year?
– What is a killer daily routine to ensure your success?
– What content should you create to hone in on your target market?
Again, no agenda, it is YOUR SHOW! If this is popular, I might start doing these more often, maybe a straight talk series or something.
Who Should Attend this Webinar?
Those who want free advice that might consider my experience in network and online marketing beneficial. If you did not reach the level of success in 2012 that you wanted, perhaps this will help you.
The webinar is my New Years gift to you for watching my blog and being on my email list. It will happen on January 1st, 2013 at 8pm est. To register, go here
Let me Help You Hit Those New Year Resolutions!
Don't let yourself be dictated by your performance in 2012 and let's make it a powerful year for you. Excited and honored to help those that show up on the webinar. This is the registration link for you (click here)
To Your Abundance!
Did This Blog Help You? If so, I would greatly appreciate if you commented below and shared on Facebook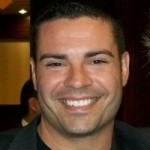 Ray Higdon
Skype: ray.higdon
Email: [email protected]
Work With Me – Numis Network
Image(s): FreeDigitalPhotos.net
PS: Try out the lead system that I use (for only $2), Test Drive it Here

If you enjoyed this post about Free Webinar: Get Your Marketing Questions Answered!, retweet and comment please