<<<<====Share Over Here =)
Free Coaching Friday:
More Home Business Tips
Just a little something to give back to this wonderful industry, here is today's Free Coaching Friday!
What's Up with Free Coaching?
Every couple weeks I ask questions on my Facebook page and then I answer them on this blog. It's fun for me and I hope it helps. As some of the questions are tougher than others, I usually record my answers in audio format, feel free to download the audio and listen at your leisure.
What Home Business Tips are in the audio?
Can I just say that my Facebook people are awesome? They ask the best questions and are just great to be around. Here are the questions for today's Free Coaching audio…
1. How do you stay organized and on top of everything once your business gets going and you have a team?
2. How do you stay motivated when you're not getting the right answers yet you just know you can't give up?
3. What would one do to get phone numbers for cold calling or is it really worth it for the amount of time you spend doing it verses other ways of talking to people you might run into while out or down line friends? Or how would one go about putting an ad online?
4. What is the fastest way to generate leads of people interested in talking to you about your specific opportunity?
5. Wheres the best place to receive capital to start a Business if Banks won't help?….Any investors out there?
6. Sir what should we say when a prospect says.,I will ask my family
7. So I've endeavored this 30 Day video concept and began pumping a few out. Made my website (blog) tricked out enough to not be embarrassed by sharing it, and am working to put stuff 'out there'.

2 Q's: ONE– how the hell do I get people to start checking it out!? I know it's brand new, but with no clicks from my FB community (sharing on both my personal and biz pages– biz page is also fairly new and growing slowly) I'm not sure whether to keep plugging away at it, or market in a different way to generate traffic. Thoughts?

And TWO– I have a few different interests I'd like to cover in my 30 day vids. Not focused solely on 'business', for instance I have really great info to share about raising ADHD kids by using holistic supplements and other safe methods– not meds– it's a big part of my life, and I wanna get that info into the world. Also, some other non-biz-related topics, but relevant to me and my brand.
8. Where is a place to advertise your website that is real advertising?
Download Your Audio!
https://rayhigdon.com/free-coaching-friday-feb152013.mp3
Now, I have been gentleman Jack, nicey nice and just given you this audio, please comment below if you like and share around!
To Your Abundance!
Did This Blog Help You? If so, I would greatly appreciate if you commented below and shared on Facebook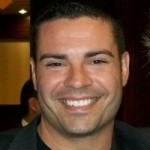 Ray Higdon
Author of VMI – Think and Grow Rich for Network Marketers
Skype: ray.higdon
Email: [email protected]
I Show Network Marketers How to Recruit More Reps, Get More Leads and Become a Top Earner in Their Network Marketing Company.

Image(s): FreeDigitalPhotos.net
PS: Struggle with what to say? Got marbles in your mouth when a prospect answers? You have to check out my buddy Todd's scripts and training, Video Here

If you enjoyed this post about Free Coaching Friday: More Home Business Tips, retweet and comment please