<<<<====Share Over Here =)
Free Coaching Friday:
How to Stay Positive
Today on my Facebook Page I offered today as Free Coaching Friday, several asked for tips on how to stay positive, here ya go!
Helpful Quotes About Staying Positive
Positive thinking will let you do everything better than negative thinking will.  – Zig Ziglar
Few things in the world are more powerful than a positive push. A smile. A world of optimism and hope. A 'you can do it' when things are tough.  – Richard M. DeVos
Winners make a habit of manufacturing their own positive expectations in advance of the event.  – Brian Tracy
Once you replace negative thoughts with positive ones, you'll start having positive results.  – Willie Nelson
Some Questions From my Facebook Page
Q: How do you stay persistent with all the NO'S in your business?
A: You have to have a bigger purpose AND be coupled with the non-addiction or attachment to the outcome. The bigger purpose, which I say is NOT your why, but more of who you want to be (which might be associated with your why) will keep you doing the daily actions to get you to where you want to go. Being non-attached to outcomes will prevent you from having the roller coaster of emotions that most untrained or non-disciplined network marketers suffer from. This might also help with this questions – How to Think Big
Q: I know each person battles negative thoughts, but are you finding you are facing less negative "pop ups" with the more success you experience?
A: I think this has much less to do with how much money or success you have and way more to do with how much time you are actively working on your mindset. I don't think there is a day where someone reaches a level that has them NOT need to work on this mindset. If you are constantly sharpening the sword, I think it has a greater impact on negative pop-ups than just having more money. Having more money does help some problems but definitely understand that you still have problems that pop up, problems don't go away but they can be easier to solve IF you have built a profitable business and that will certainly help you with how to stay positive.
Q: How do I connect with people who already have a 'success mindset'?
A: Become one. If you want to attract a particular type of person, become that person first and you will start to attract more people like you, you will be led to go to different events, talk to different people, ask yourself different questions. I am really big on BEING and who you want to BE.
Q: How do you get really excited & stay positive about something without pushing too hard to make it happen?
A: Not totally clear what you mean but IF you feel like you are pushing, it usually means you are thinking in scarcity terms than abundance terms. If you believe you will build a team of one million people all over the world, no one prospect can upset you so there is no real need to "push".
Q: Can you talk about something on stopping those negatives voices in my head – example – you failed at MLM before you are going to fail again , Ray is just very very talented I cannot live up to Ray.
A: MOST networkers suffer from comparitis. They don't listen or pay attention when I tell them I was dead broke twice and failed in 11 different MLM's, they ONLY focus on where they are RIGHT NOW vs where I am RIGHT NOW. That is a problem. Everyone starts somewhere. MOST great networkers were once terrible ones. Stop looking at comparing YOU to anyone else and instead start to steadily work on yourself. Learn better ways how to stay positive and follow a solid routine and YOU will be on the way to BECOMING who you are truly meant to be.
BIG, BIG NEWS and Help on How to Stay Positive
Pay close attention next week. We are preparing to launch my book on Kindle, details to come!
Let's see how many people we can help by getting it in as many hands as possible!
To Your Abundance!
Did This Blog Help You? If so, I would greatly appreciate if you commented below and shared on Facebook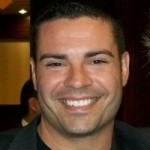 Ray Higdon
Author of VMI – Think and Grow Rich for Network Marketers
Skype: ray.higdon
Email: [email protected]
Work With Me – Numis Network
Image(s): FreeDigitalPhotos.net
PS: If you are trying to blog and make money, this is the system that helped me (and they give you capture pages and lead generation tools) and best is you can test-drive it for only $2

If you enjoyed this post about Free Coaching Friday: How to Stay Positive, retweet and comment please