<<<<====Share Over Here =)

Free Audio:
How to Write a Presentation
I thought you might like this audio on how to write a presentation. It's really a mini presentation skills training that more would be speakers should listen to as it might help you connect more with your audience.
Simple Tips: How to be a Presenter
There are some really basic tips that everyone should follow if they want to know how to be a presenter:
1. Get your audience engaged by asking them questions or at least what their expectations are of the presentation they are about to see.
2. Always focus on what your product or service does for them rather than what your product or service is. I give a TON of examples of this in the below audio.
3. IF you are selling something, tell you audience early on that you will have something to offer them early on rather than raising their resistance at the end of your presentation.
4. Always work to get testimonials. If you are providing value either for free or by selling products or services, make sure you are constantly asking for testimonials.
How to Write a Presentation
1. Use the testimonials that you collected throughout your presentations.
2. Create urgency and scarcity if you are selling something, you can do this by offering fast action bonuses or by forcing the price to increase at a certain point.
3. Pull snippets from your course or product and take turns between teaching and also teasing so that the audience will learn something but also leave them hungry for more.
4. Use plain English (or whatever language you are speaking) so that everyone can understand you. A very common mistake made by presenters who do not know how to write a presentation is speaking too much jargon and or complicated, technical terms. Good speakers who know how to write a presentation keep it simple and understandable.
Free Audio: Presentation Skills Training
The other day I was interviewed by a legend in our industry, Doug Firebaugh. He is a rockstar and I was honored to be interviewed by him. I work with Doug over at the Home Business Radio Network and if you have not checked it out, you definitely should.
Here is the audio on how to write a presentation, you are going to really like how Doug grills me on different topics and how I would pitch multiple products, it's pretty fun lol – Free Audio, Click Here
To Your Abundance!
Did This Blog Help You? If so, I would greatly appreciate if you commented below and shared on Facebook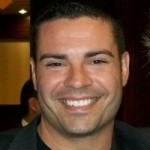 Ray Higdon
Skype: ray.higdon
Email: [email protected]
Work With Me – Numis Network
Image(s): FreeDigitalPhotos.net
PS: Facebook now has over 1 billion people on it, watch how this smart chic targets them and gets 100+ leads per day – Free Webinar
If you enjoyed this post about Free Audio: How to Write a Presentation, retweet and comment please