<<<<=====Share on Facebook Here and Google+ above

If you Like, RETWEET HERE============>>>>
And Comment Below!
Free Access to my Wealth From Home Training Audio
You know it's fun when you can do cool things for people. I would like your help with something and in exchange am going to give you something cool. Read on to see how you can get Free Access to my soon to be released Wealth From Home Training Audio!
Here's What You Gotta Do for The Wealth From Home Training..
We are relaunching my Sponsoring Secrets course and I would like to gather more testimonials. I believe this course has helped a lot of people create more wealth from home and I wanna hear from you!
IF you purchased my sponsoring course and took the time to go through it, I would love to hear from you on what you got out of it. ANY PERSON that posts a testimonial as a comment to this blog post will get an invite from my business manager to attend the live recording of my Wealth From Home training on audio we will be doing. In this training I am going to share some things I have never shared and I will NOT be giving it away for free anywhere so the only way you can get it is by leaving a comment on what you experienced from the sponsoring course.
Some Sample Testimonials I already have
Get the Wealth From Home Audio and Help Me Out at the Same Time!
After purchasing a lot of training on recruiting, I think this course could help a lot of people and I know quite a few people have already bought it…so…let me help you help me by hearing from you! IF you bought my sponsoring course and got value from it, please, leave me a comment on what you got out of it, tactics, results, whatever and you will get an invite to my live audio recording (and you will receive a copy of the mp3!
The testimonial is totally fine as text, you do not have to shoot a video. Just enter into the comment box whatever you got out of the course and I am eternally grateful and excited to bring the heat on the upcoming wealth from home training!
If you enjoyed this post please comment and share if you want more content like this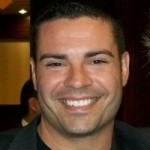 Ray Higdon
Skype: ray.higdon
Email: [email protected]
Work With Me – Numis Network
Image: Stuart Miles / FreeDigitalPhotos.net
Image: federico stevanin / FreeDigitalPhotos.net
PS: If Your Upline Does Not Have a Step-By-Step Blueprint For Success, Check This Out (Unless You Already Have Too Many Leads) – Click Here For Instant Access
If you enjoyed this blog on wealth from home training, retweet and comment please