Are you struggling and want to change your life, but you're not sure what to do? Or maybe you feel like you've been trying really hard to change your life, but it's just not happening for you?
Here I share the four steps that helped me get out of foreclosure, being dead broke, $1 million in debt, and feeling like a loser. Into really turning my life around and creating new possibilities, and making millions of dollars.
Four Steps That Got Me Out Of Foreclosure And Into Making Millions
10 years ago, I was dead broke, in personal foreclosure, over $1 million in debt, and was being chased by bill collectors.
So yeah, it was tough, and I was a pretty depressed. I was getting blackout drunk multiple times a week.
I was in a very rough place. And so, I didn't know what I was going to do.
But there are four things that helped me change all that.
The first step was, I went to an event.
I got invited to attend a seminar.
I got invited to this event, and this event completely changed my life.
And, I can tell you right now that looking back, events have changed my life.
Let's be honest, sometimes they're not that convenient to attend. Sometimes it's tough to prioritize. It's tough to sacrifice time with family, and travel, and all that stuff. But they have completely changed my life, and it all starts with this step number one.
I had someone on Facebook that I didn't even know, invited me to an event, and I went there thinking, you know what? I'm going to go there and hopefully I'll learn how to make some money, because I'm dead broke, personal foreclosure, million dollars in debt, chased by bill collectors, and I'd gone through divorce, and it just sucked, man. I mean, it was just a terrible, terrible time. It was a dark time for the empire.
So, I go to this event and it's totally different than what I expected. And on day two I realized that there was a piece of me that was incongruent in regards to my past.
If I shared with you all the reasons that I didn't talk to my dad for 13 years, I could get your agreement on, "Yeah, that makes sense."
I had a lot of abuse and not just verbal abuse. The kind of physical abuse where you wish it was only verbal abuse. There were times I remember going into kindergarten with a bloody nose. I remember wearing turtlenecks because there were so many scratches on my neck from the fingernails. Not from my dad, but from someone else in the family. And so it wasn't the ideal scenario. And I had not talked to my dad in 13 years. He had never met his grandsons, who were at the time nine, and eleven years old.
I had repair relationship with dad on a to do list with no priority.
And, what happens when you have a to do list with no priority… is people die.
[mashtweet tweet="What happens when you have a to do list with no priority, is people die." text="What happens when you have a to do list with no priority, is people die." username="rayhigdon"]
I asked myself, would I be okay if that happened? And the answer was no.
So, although I don't credit him for my transformation, I credit the clearing. The clearing of that relationship.
So, early July 2009, I went up to Indiana repaired it. He got to meet his grandsons, repaired the relationship. And although that had absolutely nothing to do with money, I came back home in Florida, and something had changed. Something had changed. It was like I had released something. And so, I don't credit him for my transformation. I credit the clearing. I credit the process of going to that event, and then going and addressing that relationship, and doing the hard work. I let it go. It was like a clearing. It was like an empty chalkboard.
And there is something about releasing your past bullshit and garbage.
And so for you, maybe it's a dad. Maybe it's a mom. Maybe it's a sister, or brother, a son, a daughter. Maybe it's an uncle. Whatever, right? Or maybe it's a close friend. You may have resentment in your life, it is just a poison.
It's just a poison. It's not that different from jealousy, or envy, or something like that. But resentment coursing through your veins. And I believe that clouds opportunities for you. I really do. And so, releasing, letting go of that resentment that I held, and letting go of all my reasons of why I didn't have any kind of relationship or anything like that, I came back.
I came back and on July 15th a buddy invited me to an opportunity meeting.
I jumped at that. Joined that company from foreclosure, from being dead broke, from $1 million in debt, and became the number one income earner in that company.
And so, it's something that when I came back it was just something different.
Now, could he have invited that me to that two weeks beforehand? Yes. But I don't think I would've seen the opportunity. I don't think that I would've been in the right mindset.
And you may be looking for some kind of magical thing outside of you. Like some kind of a script, or a social media strategy, or my boy Fraser with his algorithm, right? You may be looking for something outside of you, like a particular button, or a sign, or a certain ad, or a secret, or something like that. It's probably inside you. It's probably inside you. And so, for me it was releasing that.
In the video below I share the next steps of what I did when I became serious about building my network marketing business and exactly what I did to make millions.
I hope that maybe if you're out there struggling, maybe it spoke to you, maybe it gave you some insight on some things that you need to do. And like my mama says, "If it's going to be, it's up to me."
And that's absolutely true. And so, I hope that this helps you out, my friend. I hope that you go out there and crush it, because you have greatness inside of you. It's just got to be released. It's much, much more needing to be released than needing to be acquired. Many of you think that you don't have greatness inside you, you got to go acquire it. For most people, you just got to release it.
---
Get to our next event to learn Effective Network Marketing Tactics & Growth Strategies Using The Power Of Social Media for FREE!
Are you an existing Rank Maker? If so, Click Here
Are you not yet a Rank Maker? Click Here
More Resources For You:
How To Attract The Right People To Build Your Network Marketing Team
Why People Will Join You If You Are Brand New
29 Sources of Leads so you never run out of people to talk to again.
Did This Help You? If so, I would greatly appreciate it if you commented below and shared on Facebook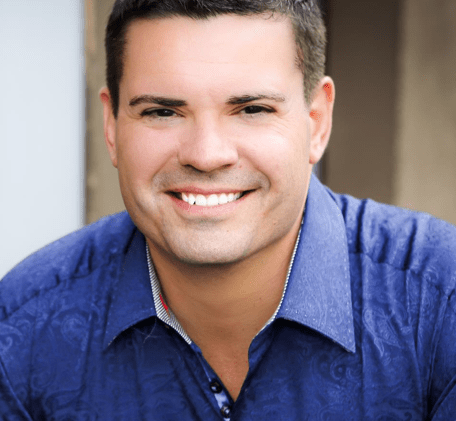 Ray Higdon's Network Marketing Blog
Email: [email protected]
Facebook – Facebook.com/rayhigdonpage
Considering Coaching? Check out my Work with Me tab and Survey where we Help People Everyday.
If you enjoyed this post about Four Steps That Got Me Out Of Foreclosure And Into Making Millions, retweet and comment please