<<<<====Share Over Here =)

Four Secret Ways to Get Traffic to Your Site
This post shares (4) secret ways to get traffic to your site. If you ever wanted more leads and sales, you need to get more traffic and this post will help.
How to Get More Traffc
You basically have three options:
1. Paid Media. Paid advertising is a powerful way to get traffic to your site, IF you know what you are doing. There are actually more options that ever before including PPV which is almost like a magical fairy floating in front of your ideal customers. You see, with PPV you can tap into online traffic and actually target that traffic based on the websites THEY visit. For example, if you want to have your ad popup on someone visiting, Amway.com, Jenny Craig, Primerica, MLSP, etc, you can do that with PPV and the conversions with this new marketing is actually pretty amazing. If you want to know more about this (we are just now learning it and rolling out our first ads, you can download the videos from my friends Ray and Ferny here, they just released video 2)
2. Organic traffic. Organic traffic is people that found you by searching for you or a topic and click through from google or bing to your site. This usually takes time to do. My blog gets a ton of organic traffic and I love organic traffic but there are definitely some rules to abide by if you want to keep your site indexed while making sure you still add value.
3. Build a list and drive traffic from that list. On almost a daily basis I send value out to my email list. I send them advice on generating traffic, on prospecting and closing as well as how to overcome mental obstacles. Building a list is critical if you want to get traffic to your site on an ongoing basis.
How to Get Traffic to Your Site TODAY
OK, enough theory right? Time to get you some traffic now right? OK, if you follow these instructions to a tee, you will get traffic to your site TODAY.
1. Enter your information to download the videos here
2. For the time being, I want you to ignore the content about PPV and SEO, that is cool of course, but I want you to instead focus on the Bing PPC section.
3. I want you to create your first ad for Bing. Yes, it gets less traffic than Google but they are way less picky. Follow the DMCA privacy policy guidelines mentioned in the videos and set a budget of $10 per day (unless you can afford more).
You see, back in the day you could do this on Google before Google became home business network marketing haters. Bing has been getting more traffic than people realize and by following the tips in the free videos here, you can get traffic to your site right now, and for WAY cheaper than Google. If you downloaded the videos and got a good tip, share it below, there are at least 7 tips I got from the videos that blew me away. Get your delicious bowl of traffic here and follow the instructions, be sure to share your results as well. There are actually 4 different strategies in those videos (I only actually talked about three) 🙂
To Your Abundance!
Did This Blog Help You? If so, I would greatly appreciate if you commented below and shared on Facebook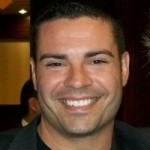 Ray Higdon
Skype: ray.higdon
Email: [email protected]
Work With Me – Numis Network
Image(s): FreeDigitalPhotos.net
PS: This video will change the way you look at driving traffic, Watch this Free Video
If you enjoyed this post about Four Secret Ways to Get Traffic to Your Site, retweet and comment please