<<<<======Share on Facebook Here
If you Like, RETWEET HERE============>>>> And Comment Below!
For My Numis Network Team Only
Most people have been in a network marketing business opportunity where the leaders may have let you down. Perhaps they did not give the level of support they claimed or simply did not meet your expectations. This is not the case with Numis Network. The leaders of Numis Network are helping their teams big time and putting their money where their mouth is. This week, between David Wood and myself, we are conducting 60 home meetings for our team. Let me show you how...
Would Those Serious To Win the Numis Cruise, Please Stand Up
Even though we are using software, it is still a neckbreaking amount of work to schedule, conduct and plan 60 home meetings between two people, but, the leaders of numis network are dedicated to making Numis Network the last network marketing business opportunity you ever work by helping you succeed. We are going to run at this neckbreak pace all the way to January 6th to help you win the 7 day Celebrity Solstice Cruise for 2 that also puts $1,000 in your pocket.
Do You Have More Desires Than Excuses?
Have excuses or make money. Have excuses or win the cruise. Take responsibility or fail. That is the reality. Numis Network is a great opportunity but only if you plug into the system. If you simply play follow the leader and do what we are doing, you will succeed. All I did to become the Numis Network Top Earner is reach out to my friends that had been affected by the economy and invite them to check out a presentation. All you have to do is do the same! If you want to get excited, lock arms with us and lets win this cruise. In fact, so many network marketers have been with crappy upline that did not support them, feel free to share this with them to show the type of leadership you are grateful to be associated with!
A Word of Warning About This Video
I am pumped up. This video shows me fired up to help those who want to make this happen. I am excited and pumped up. If you are hungry to win the Numis cruise and succeed in Numis Network, watch this video and share it with your team.
If
you enjoy this post,
please quickly do me a favor and share with others and comment below.
To Your Abundance!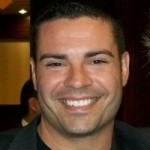 Ray Higdon (239) 471-4800
[email protected]
Follow Me On Twitter -
Southwest Florida Twitter Dude
Friend me on Facebook -
Ray Higdon Facebook
Check Out My FB Page -
Ray Higdon Fan Page (Free Internet Marketing Resources)
Wanna Work With Me? -
Work With Ray Higdon
PS: You can get updates like this and others by entering your name and email in the top right box of my site.
PSS: If Your Upline Does Not Have a Step-By-Step Blueprint For Success, Check This Out (Unless You Already Have Too Many Leads) -

Click Here For Instant Access
NOTE: You Have to Check the Checkbox That Says You Are NOT a Spammer to Make a Comment Below