<<<<======Share on Facebook Here
If you Like, RETWEET HERE============>>>>
And Comment Below!
Favorite Way to Easily Get MLM Leads Offline
I write a lot of articles about getting more MLM leads. Some of the methods involve the Internet and take a little bit of technical knowledge to implement and others are so darn simple that anyone in any part of the world can do it. Today's blog is about the simplest, easiest way to get MLM leads offline that anyone can start doing immediately.
What Makes a Good MLM Lead?
This is a great question, and one more people should be asking. Too often network marketers believe they should try really hard to close everyone they ever run into and I am not suggesting NOT to talk to everyone but, there are certain basic characteristics I look for that makes someone a good MLM lead or prospect. If I had to boil it down to one single attribute it would be this:
A good MLM Lead is someone who is looking for more.
Sometimes you have to help that person understand they are looking for more but if you show me someone who has given up on life and has decided, despite hating their job, to stick it out and not attempt to lead a better lifestyle, that is someone I will not spend much time talking to. You want to find people that believe in the pursuit of more. More time, more freedom, more quality of life, more money, whatever their MORE is, they have to have the basic hunger and desire for something more in their life.
Favorite Offline Marketing Way to Get MLM Leads
So, there are several really good offline marketing tactics that I have used and suggest. There are the bandit signs that work well and the drop cards that are cool but my favorite is attending local meetings and grabbing the contact information of the attendees and following up with them.
Here is how it works:
1) Use Meetup.com, your local newspaper, or any other advertising engine that lists local meetings. Locate meetings that "people who want more" would attend. Law of attraction, real estate, financial planning, cashflow are all sorts of meetings that may host these types of people.
2) Attend the meetings or if you work fulltime, consider hiring someone to go to the meetings with one thing in mind: To get business cards. You or the person you send is NOT going there to pitch your business, wear a company hat or pass out pens. You see, that is what everyone ELSE does, so, you be different.
3) Grab as many business cards as you can while moving through the crowd like a ninja. Using phrases such as, sorry to interrupt but I heard you talking and was wondering if I could grab your business card? Or, Listen, I have to go and meet someone over there but I did not want to miss the chance to get your contact information as I heard you talking earlier. You want to avoid talking about your business at all costs so sometimes you may create a break in communication so you can avoid the age old problem of talking way too much.
[SURVEY_FORM_LEFT]
4) Call every business card that you or your cohort got from the meetings within 24 hours. Say it was nice to meet them and apologize that you did not have more time to chat with them at the meeting. By studying their own business card, ask them these three questions:
(1) How long they have been doing what they are doing?
(2) How they got into that line of work?
(3) What is the perfect type of prospect for them in case you run into anyone that fits their description?
You want to look for any opening of desire or problem while at the same time being genuine in your desire to listen to them. If you let them talk long enough you can usually pinpoint an area of desire or problem such as, "with the market doing what it is doing" or "been putting in a lot of hours", etc. You will use this language later.
5) Once you have found a desire, need or problem, have them expand on it. You mentioned the market has changed, has that been tough to deal with? Let them talk and tell you whatever it is they have a current problem with.
6) Suggest a possible solution using their language. Let me show you what I mean, here is an example:
"Jim you mentioned that you were working more hours now with the market doing what it is doing and the truth is I work with a lot of professionals that are in the same exact boat. If I could show you a way to start generating some extra money without interfering with your current job, would you be open to taking a look?"
7) Use a company resource with a slight takeaway. Most network marketers make dumb promises when they are introducing their business. If they learned to do a bit of a takeaway, their results would skyrocket. Here is an example:
"Jim, I want you to keep in mind that this may or may not be for you. I meet professionals like you all the time that make a decision to work with me but either way, it is certainly great having you as a new contact. I have a brief video I can send over to you, how soon can you take a look at it?"
Why it Works So Well
People are impressed when someone follows up with them from an event as hardly anyone does it. They are also impressed that you are not remembered as the guy that tried to pitch them at the event. When you handle the communication professionally without an addition to the outcome or trying to shove your business down their throat they will respect you. You know why else this works? Only people that want MORE attend local meetings. This beats talking to the person that you have to convince should have a better life. 🙂
If you enjoyed this post please comment and share if you want more content like this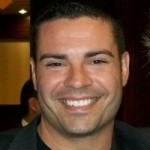 Ray Higdon
Image: Teerapun / FreeDigitalPhotos.net
PS: If Your Upline Does Not Have a Step-By-Step Blueprint For Success, Check This Out (Unless You Already Have Too Many Leads) – Click Here For Instant Access