<<<<======Share on Facebook Here
If you Like, RETWEET HERE============>>>>
And Comment Below!
10 Tips for Advertising with Facebook Pay Per Click
Ray, I didn't know you were a facebook pay per click guru? I'm not..but my friend Michelle Pescosolido is! I have recently had people asking questions about generating leads with facebook pay per click and asked her to offer ten tips for our aspiring marketers. Understand that these ten tips are from someone who has generated over 6 figures in the last 6 months using facebook pay per click, don't say I didn't prepare you!
Why consider generating leads with Facebook?
Next time you are at a network marketing or home business meeting, ask the crowd how many of them have facebook profiles. Yep, THAT is why you should concern yourself with generating leads with facebook whether it is through pay per click or aggressive prospecting.
Ten Tips for a Strong Facebook Marketing Campaign
1. Use an image that will grab your audience's attention.  For instance a picture outlined in a bright red border.  Using people's faces with expressions is also a great image to use on your ad.
2. Write an attention grabbing headline, for instance: Ask a question, Are you struggling? Need Leads?
3. When creating ads always use the optimization process in order to find the most effective ad that will produce you the highest click through rate.
4. When monitoring the performance of your ads make sure you always strive for .10 or higher in your ctr (click through rate) which will result in lower cost per click. If you aren't achieving this result, it's time to pause the ad and target another interest.
5. Never put more than one target in the interest category of your ad. The reason is if you put, say 3 or 4 interests to target your ad to you won't know which interest is performing better than the other, which could result in a lower ctr.  For example, if you target your ad to everyone who like, Ray Higdon, Mike Dillard, Kiyosaki and Kiyosaki is getting you a low ctr but Higdon is getting you a high ctr your average cost per click will get pulled down because of Kiyosaki and will result in higher price per clicks.
6. Always group your ads that you target to a same particular interest in one campaign that you create.  If you create additional ads targeting a different particular interest you will likely have one of those ads stop performing (facebook will stop showing it) because it's competing against the other ad that is targeting a different interest and if that one is performing better Facebook will stop running it.  Therefore putting it in a different campaign will keep Facebook from pausing it.
7. Always go in at a $1.00 as a starting bid and ignore the price Facebook gives you. It's just a suggestion from Facebook that doesn't mean that is what you are going to pay.
8. Remember that if you ad is not performing well you are going to be penalized by Facebook and get charged a higher price that's why monitoring the ctr is very important and applying specific strategies to get that ctr high is very important to save money.
9. The best type of ad to run is to your fanpage and have the person who clicks on your ad go to a landing tab.  This way you get a new fan aka "like" and you also give them an option to opt in to your list if you have a great call to action on your landing tab.
10. Want to get your ads approved easily?  Then tell a story in the description.  Example.  Discover how Mr. X generates 50 leads a day using twitter on automation.   You have a much better chance using the "story" method, instead of making false claims that the person clicking on the ad can experience the same results.
Want an hour plus worth of facebook lead generation strategies?
Then join us on the webinar Wednesday, November 29th at 9pm est! Michelle Pescosolido, the person that supplied me these tips, will be rocking an hour+ long webinar on exactly, step by step, screen by screen, what she has done and does with Facebook to generate leads, have more fans, and make a whole lotta money! You can register for the webinar by going to this link
Alert: Top 50 Blog Contest
Also, if you did not know, I am in the top 50 MLM Blog contest. If you vote for me on this site, you will get a private invitation to attend my LIVE and INTENSE 4 part series on Leadership. Go here and Vote if you have not already done so
If you enjoyed this post please comment and share if you want more content like this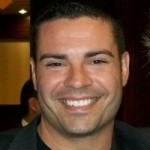 Ray Higdon
Skype: ray.higdon
Email: RayLHigdon@RayHigdon.com
Image: digitalart / FreeDigitalPhotos.net
PS: If Your Upline Does Not Have a Step-By-Step Blueprint For Success, Check This Out (Unless You Already Have Too Many Leads) – Click Here For Instant Access


If you enjoyed this MLM blog on advertising with Facebook, retweet and comment please